Providing quality for Adult Learners
Triple E Training attended the Africa Post-Graduate Diploma for Curriculum Design and Development in Dar es Salaam, Tanzania during December 2013. This high-level diploma, offered by Unesco's International Bureau for Education, together with the Open University of Tanzania, was attended by 75 selected participants from more than 30 African countries.
Critical areas such as regular curriculum changes, policy dialogue and formulation, curriculum design, system management and governance, teaching and learning materials development, capacity building for curriculum implementation, processes for curriculum implementation and curriculum evaluation and student assessment were covered.
The programme offered a deep understanding of the challenges faced by Africans today, not only on an educational front, but on a wider social and economic scale. Consensus amongst participants was that it is only through the well-thought and purposefully developed quality education and training processes of ALL people that we, as a continent, will arouse economic and social strength.
Sharon Blignaut, Director of Operations at Triple E Training says, "Triple E Training aims to make every difference it can in South Africa. Our ABET/AET and FET learning guides are an essential vehicle to do this. This conference was significant for the design of effective learning materials in Africa. This made "going the extra mile", literally and figuratively, extremely worthwhile!"
The golden thread throughout the programme was 'quality education for all'. High emphasis is placed on contextualising global standards for local audiences. Triple E Training believes this is critical when designing ABET/AET curriculum and FLC learning guides for these two programmes to be effective.
Blignaut says, "The programme was jam-packed with high-quality learning and active participation. It was a riveting experience with experts from around the world presenting well-researched and documented information. Meeting the many participants from different countries enriched our own understanding of education in Africa and South Africa especially. My own knowledge grew rapidly, The enormity of the challenges we face as Africans increased daily, but the hope, the faith, the drive and the general positive energy of my co-learners inspired each of us to face the challenges and move forward each minute of each day. It was truly one of my most memorable learning experiences of my life."
Triple E Training believes that exceptional client service is about surpassing what is normally expected of you. It is about astounding, and then exceeding the customers' expectations. Adding such value keeps customers for a life time because the value you bring by going the extra mile, reaches way beyond a mere product. Blignaut and the Triple E Training Holdings (Pty) Ltd team have already applied knowledge and skills form this programme to its learning and assessment guides for both the FLC and ABET/AET. She states, "2014 promises even more value for the adult learner from us."
Triple E Training Holdings (Pty) Ltd, the leading ABET/AET Provider in the Southern Africa, aims to change the lives of all Africans. Going the extra mile is a way for life for all directors and their teams because, "the most successful people are those who serve the greatest number of people." (Napoleon Hill)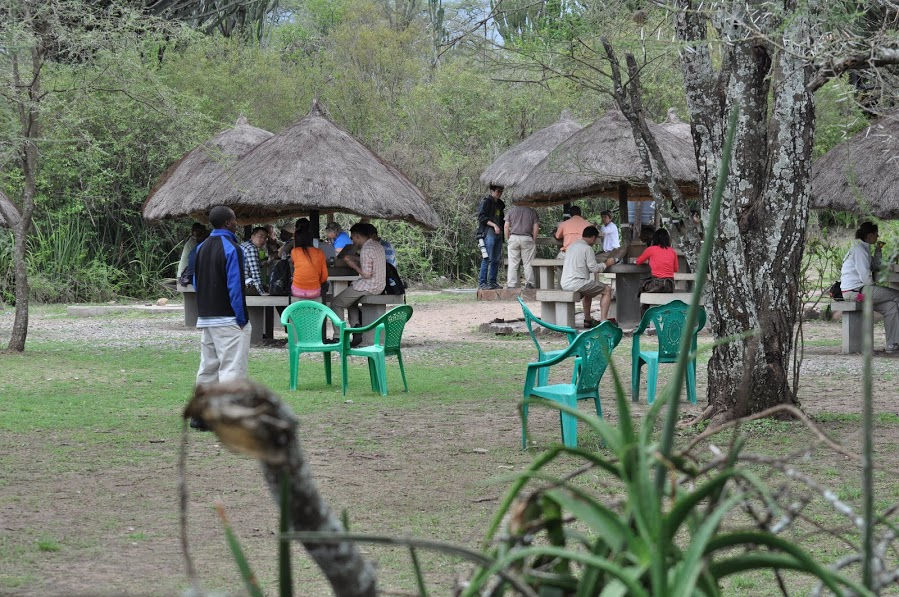 Going the extra mile
Delegates from thirty African countries attended the Africa Post-Graduate Diploma for Curriculum Design and Development in Dar es Salaam, Tanzania. Sharon Blignaut from Triple E Training Holdings (Pty) Ltd was the only South African delegate, but aims to spread the impact of this excellent programme throughout South African through Triple E Training's ABET and FLC delivery.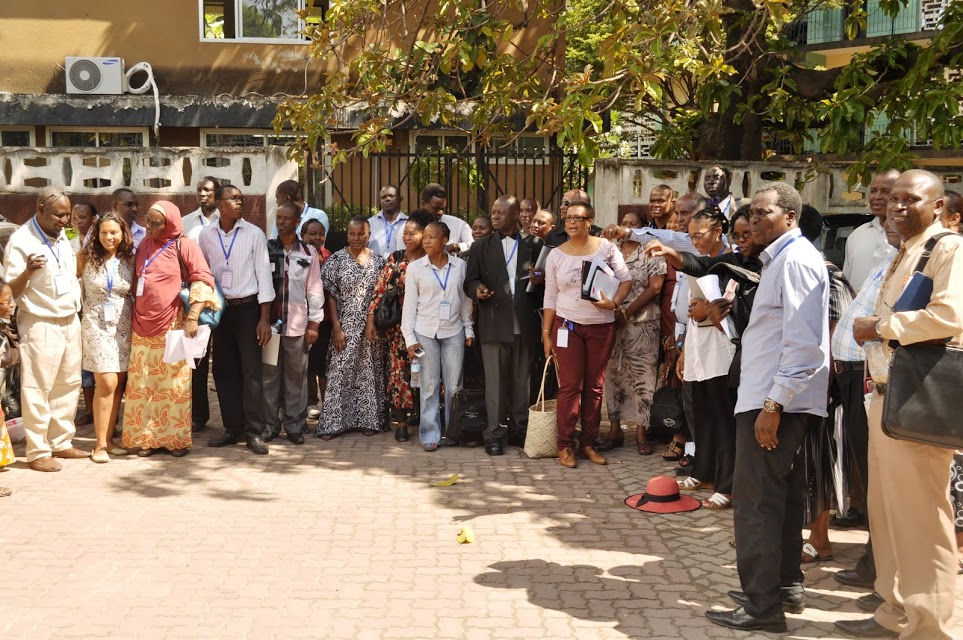 Adding value to the ABET experience
The delegates gather outside for separate brainstorming sessions at the Africa Post-Graduate Diploma for Curriculum Design and Development in Dar es Salaam. For Triple E Training the words of Napoleon Hill are 100% accurate, "Render more and better service than that for which you are paid, and sooner or later you will receive compound interest from your investment. For it is inevitable that every seed you sow will multiply itself and come back to you in overwhelming abundance. Put your mind to work. Assess your ability and energy. Who could use your help? How can you help? It doesn't take money…. all it takes is ingenuity and a strong desire to be genuine service. Helping others to solve their problems will help you to solve your own
The most successful people are those who serve a greatest number of people."