The Role of ABET and Learnerships
South African business on the whole wants to be BBBEE compliant but doesn't have the time or know-how to get to grips with the criteria. Triple E Training Holdings (Pty) Ltd is no exception and because this is not their area of expertise, they contract an expert in this field to rate their status and provide guidance with the role of Adult Education and Training (ABET/AET) and learnerships in broad-based black economic empowerment. Not everybody can be an expert on BBEEE but it is vital that you understand what has to be done within your businesses to score the points needed for a worthwhile, viable rating.
Skills Development and Your BBBEE Scorecard is to encourage businesses to promote economic growth amongst specifically the black population of South Africa. By offering an incentive through the opportunity of additional business; the policy aims to firstly, encourage and secondly, promote economic growth. Economic growth ultimately begins with skills development involving training and development. And that's exactly where Triple E Training can assist. As in-house training scores fewer points than outsourcing training, it's worth letting Triple E Training manage your entire ABET/AET and/or learnership training programme and gain your skills development points by training employees through on-the-job and formal training. Besides leaving the stress to Triple E to manage it all, you can gain more points by outsourcing the programme.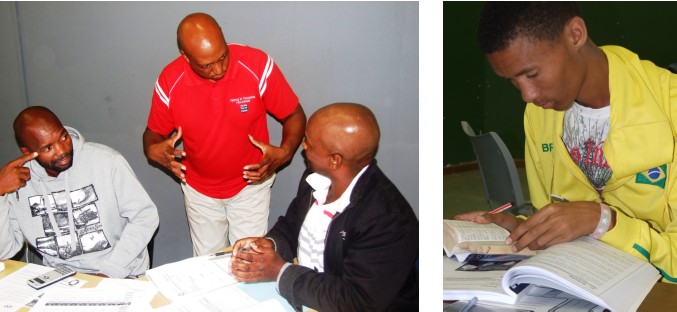 ABET and learnerships are Category B and Category C training
While Adult Basic Education and Training and Learnerships have the greatest value in true skills development of a workforce, they will also score your company points on the BBBEE scorecard. Both ABET and Learnership programmes contain the essential components of theoretical knowledge and workplace experience thus providing truly varied methods of learning.
Triple E Training can assist you with the 'recipe" and how to "fight" for the BBBEE points. Rating bodies and suchlike do not always fully understand the world of training let alone which category the training fits. Being a Level 2 contributor to BBBEE, Triple E Training understands the work that goes into preparing a scorecard before a rating body starts its work. And Triple E even has an AET/ABET Programme running for its own employees because of the benefits.
Paula Whitaker
March 2014
Triple E Training Holdings (Pty) Ltd is a BBBee QSE Level 2 valued added service provider
Our outsourced training solution is learner matrix category B.
We address Skills Development, Procurement, Enterprise Development and CSI on your scorecard.
Our training contributes to industry Social Labour Plans (SLP)