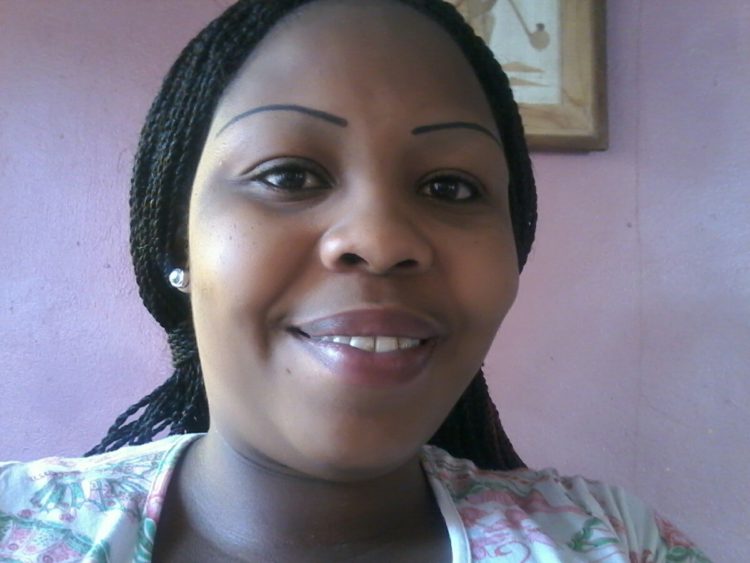 8 September is International Literacy Day, and to celebrate our contribution to adult literacy through learnership qualifications in South Africa for the past 24 years we want to share an amazing story with you.
Lerato Produce Dube (27) grew up in Kagiso, Mogale City. She fell pregnant while busy with high school, and had to drop out in Grade 10. She was determined to finish school so went back after her baby was born. As with so many South African families Lerato fell onto hard times after her mother lost her job; how would the family survive? Being a single mother, it was more important to her to find an income to feed her family than to finish high school. She sacrificed her dream of qualifying to care for the elderly, to support her family and help her little sister go to school.
"My dream was always to open an old age home here in Kagiso," says Lerato. "I wanted to do that because I've seen how families had to take their loved ones to be cared for in far-away places, and it is very sad not seeing your loved for a long time. I always loved looking after my grandparents, and that's why taking care of the elderly has always been my dream."
But instead, Lerato started a job as a packer in the factory of a local food manufacturer. This enabled her to make sure her family does not go to bed hungry at night. Her dedication to get the job done resulted in a promotion to machine operator within a few months. Hard work paid off and a few years later she was promoted to quality controller.
In February 2016, her employer enrolled her on a skills development programme to help adults improve their literacy and numeracy. The next 12 months was not easy; being a single mother with a full-time job that now had to study in the evenings. Lerato completed her ABET Level 3 for both English and mathematics, and because of her excellent results were approached by management at Triple E Training to join their team on the condition that she completes a learnership in business practice.
Lerato grabbed this opportunity with both hands because she realised it could be the start of making her dreams come true. During her business practice learnership she fulfilled various roles at our company: reception, data capturing, filing. "I really enjoyed working there," she says.
To make some extra money she started a mini tuck shop within her community. Her new-found knowledge and business skills helped so much that she had to resign from her job after completing her learnership qualification to run her small business on a full-time basis. Today Lerato is a small business owner in Kagiso that sells groceries like break, milk, toiletries, and most of the basic things you need at home.
"I might have missed out on completing high school," says Lerato, "but I got a second chance to prove to myself that I could get an education. And it was such fun!" Upon asking her what message she would like to leave for adults who haven't completed school, she says: "My brothers and sisters, education is the key to your bright future, and age is just a number. It is never too late to learn."
She hasn't given up on her dream to open an old-age home in the community, but for now she is focussing on growing her small business so that she may one day save enough money to make her dream come true.
Your business can also contribute to the economic development of South Africa by enrolling adults in the workplace on literacy and numeracy training programmes. Call us on 010 597 7611 or send an email to info@eee.co.za for more information.