Unlocking Employee Potential with Customised Training Solutions
Unlock the Full Potential of Your Employees with Our Tailored, On-Site Literacy & Numeracy Training Programs
Explore Our Training Programmes
See below all the training services offered by Triple E Training.
Placement assessments play a crucial role in assessing each employee's starting point for their Individual Development Plan. This phase also assists in planning your project effectively and scheduling efficiently. Once we have completed this step, we will be able to assign courses to your team.
A fundamental education program, AET was developed specifically for adults in the work environment. AET provides a solid foundation for further education and training, contributing towards lifelong learning, by focussing on communication and numeracy skills in English.
Our learnerships consist of work-based training programmes that contribute towards employees obtaining their SAQA or QCTO-registered qualifications. Triple E Training leadership programs combine theory learning with practical workplace experience in any workplace or sector.
Rapid Effective Accelerated Life-long Learning (REALLL)
REALLL consist of communication in English training and mathematical literacy learning. This course is focused on employees who work in an occupational setting. The course has been streamlined and refined, allowing for rapid acceleration and progress. This unit standard based program includes standard NQF level 2 – 4 fundamentals.
Foundational Learning Competence (FLC)
FLC forms a part-qualification that includes the fundamental requirements and elements of NQF levels 2 – 4. This course is geared towards improving learning competencies across most trades and occupations.
• FET Placement
• FLC Assessments
• Advanced Awareness Sessions
• AET Bursaries for B-BBEEE purposes
• Community Projects & Disabled Community Initiatives
•AET Social & Labour plan projects for clients in the Mining sector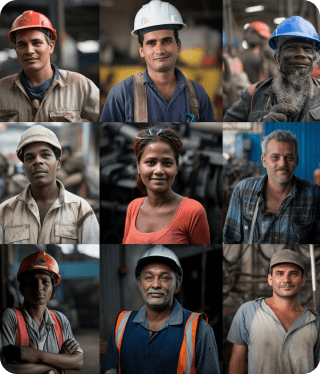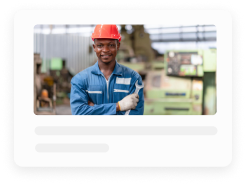 At EEE, we're about more than just checking training boxes – we're all about fostering genuine growth and potential. What started at a kitchen table has evolved into a 30-year movement reshaping workforce skills in South Africa. Our training modules and interactions are carefully crafted to meet modern workforce needs. We've seen millions transform, from individuals improving their careers to companies striving for excellence. Whether you want to refine skills, adopt cutting-edge methods, or create a thriving work environment, we're here to partner with you. Let's navigate the future of work together and build a legacy of empowerment and achievement.
Check Our Reference Letters
With over 6000 satisfied clients and counting, we deliver excellence in every aspect of our training programs. Join the ranks of successful businesses across the country who trust Triple E Training to unlock their full potential.
See what our clients say:
Marinda Dit was heerlik om met jou besigheid te doen. Julle is Cool. Ivan is so trots en toon duidelik meer selfvertroue. Ons hou duime vir meer. Baie dankie vir julle flinke en gawe diens.
I am happy with the friendly & professional service provided. The team will go out of their way to answer any questions and assist you with any requirements you may have. Keep up the great work!
A HUGE well done to you and the team! We are proud to be working with you and we look forward to a long and prosperous journey together.
Frequently Asked Questions
Ready to change lives & empower your employees?
Request a consultation or enrol your employees today. Experience the Triple E Training difference & unlock their potential.