AET opens doors through lifelong learning.
Before a structure is built, the engineers spend months on a solid foundation. Nobody sees the foundations – they never win architectural awards, but without them, the strongest structure is vulnerable.
This analogy applies to your business. You are dreaming skyscraper dreams – but are you building solid foundations?
This article is about the opportunities that Adult Education and Training (AET / ABET) provides. AET is a multifunctional tool that not only establishes a firm foundation for your business, it also allows your business to grow, expand and branch out. AET opens doors for your company and your employees – doors that lead to stairs which keep everyone on an uptrend. Let us explore the essence of AET:
What does AET mean?
Where does AET fit in?
In Business
In the community
In Triple E Training's programme
1. What does AET mean?
AET is more than just an acronym for Adult Education and Training.
Adult Education and Training is the foundation upon which a strong labour force is built.
Definition: Foundational learning
Forming a necessary base or core; of central importance. Synonyms: basic, fundamental, rudimentary, elemental, elementary, underlying, basal, radical, root; primary, cardinal, initial, original, prime, first, primitive, primordial; principal, chief, capital, key, central; structural, organic, constitutional, inherent, intrinsic, ingrained; vital, essential, important, indispensable, necessary, crucial, pivotal, critical.
In a recent article by Professor Alan Tucket, published by the World Economic Forum (WEF), he explains how lifelong learning is great for your health, your social engagement, your future prospects, and ultimately your family's wellbeing. He reiterates how development is excellent for corporations too; it produces creativity, flexibility, problem solving and teamwork; allowing for happier, more productive staff members.
A government that supports adult learning fosters improved wellbeing.
We have seen many examples of how adult training programmes have opened doors to lifelong learning since we began our adult education and training initiatives in 1991. This has brought about a positive change in the lives of hundreds of thousands of people through the progressive ripple effect.
How does AET open doors?
Since 1991 Triple E Training has assisted thousands of adults to realise their potential through foundational Adult Education and Training. Many of them were functionally illiterate to start, but after completing their training, they became more employable or received promotion. Some even continued to higher education – which is the epitome of lifelong learning.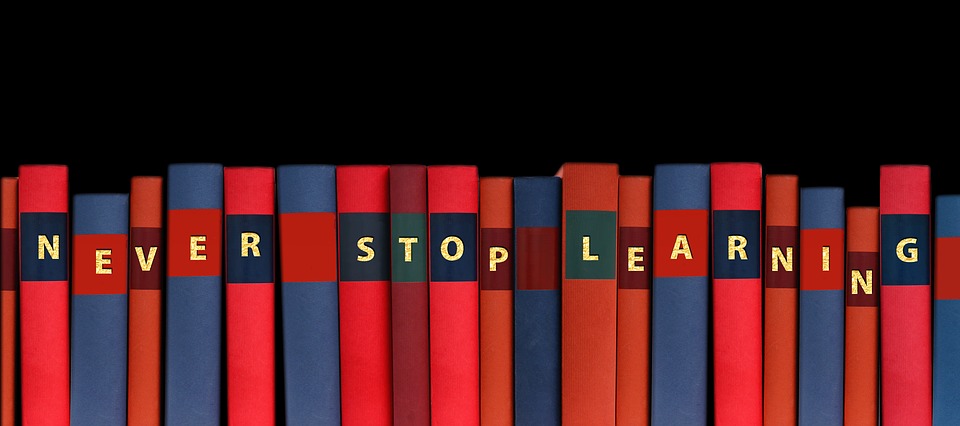 The Story of Workplace Training
It all started when Triple E Training wrote the book on Adult Basic Education and Training (ABET). Adult Training has certain elements that remain unchanged, but it has to be flexible and adapt with the times; it must be reliable but also relatable. Attention must be paid to the fundamentals. Triple E Training has been at the forefront of workplace training since 1991, and our fundamental pillars remain unchanged:
Passionate Account Managers
Structured learning material
Dedicated facilitators
Efficient support staff
Are you aware that your company can make a difference?
You can help your employees improve their overall well-being and improve your company's performance by upskilling your workforce. This starts with workplace education and training.
2. Where does AET fit in?
a. AET in Business
Workplace Training is not a cost – it is an investment.
Triple E Training delivers workplace training to businesses throughout South Africa. We dedicate ourselves to educating, enriching, and empowering South Africans to advance in their place of work and their communities.
Lack of training fundamentals is everyone's problem – Triple E Training has the answer.
Imagine a place where fundamental adult education and training is not necessary because everyone is capable. It may seem ironic, but that will be the biggest celebration in the life of Triple E Training. We strive for the day when additional, foundational adult education and training is not necessary because every South African has received a good education. Unfortunately, the reality is far from the dream: our education system is lacking, our unemployment rate is unacceptable, and our skills gap is alarming.
WE have a problem. Who will fix it if WE don't?
A large portion of our workforce is functionally illiterate, and yet many believe that they can cope in a business environment. They are expected to perform and deliver with no consideration of their abilities (or more specifically – their lack of abilities). Even a matric certificate cannot guarantee functional literacy these days.
This problem is not going away, and it is not within the power of the illiterate person to fix. These people need workplace education in the form of AET – training that will help them as human beings, build their confidence, teach them new skills, and earn their loyalty through investing in them. The benefits are the continuing, positive impact that this upgraded workforce will have on your business, your industry, and our country's economy.
(AET / ABET) Adult Education and Training is the best way forward because it is focused, fundamental training for adults in the working environment. Unskilled employees will benefit from our training because our pre-training placement assessment ensures that individuals begin at a level that corresponds with their cognitive skills.
b. AET in the Community
Adult learning is vital in overcoming matters such as inequality and exclusion by supporting intergenerational advancement and thereby creating more resilient communities.
With our knowledge and your resources, we can teach, educate and upskill many individuals, assisting them into a future they might otherwise have missed out on. You may choose to partner with us and offer community training.
We offer face-to-face, classroom-based training, on- or off-site, which can be implemented anywhere.
We develop our own instructional units and assessments that guarantee training which will benefit the individual.
Appraisal of learner's aptitude after training ensures that they can apply their skills in real-world situations.
No matter where you are, or how remote your location, our facilitators come to you.
Once you select the training programme we take care of everything else.
You can read more about sponsoring community based adult education programmes
here
.
c. AET and Triple E Training
We are passionate about the development of adult education. Our facilitators play a key role in making our training sessions succeed.
We believe that at this level, a learner should be taught face-to-face and not left to self-study.
With our passion for education, we equip learners for life; ensuring a balance of education and training in their socio-economic environment, enabling everyone to function competently as active citizens.
We aim to provide the skills and motivation for learners to pursue further qualifications offered at higher levels of the National Qualifications Framework. Our ABET / AET programmes are compatible and flexible enough to achieve these goals. We regularly consult with stakeholders to ensure that our AET programmes are relevant.
We offer adult training solutions to organisations and communities.
Our products and services include
Placement Assessments
, Adult Education and Training (
ABET / AET
), Foundational Learning Competence (
FLC
), Rapid Effective Life Long Learning (
REALLL
) and Workplace
Learnerships
.
What makes us great at Adult Education and Training?
Many years of experience.
Our track record is a mile long.
You know where to find us.
We will not promise what we can't deliver.
We are leaders in the field of Adult Education and Training since 1991.
We offer solutions to suit your industry-specific training needs.
Every business has different schedules, production timetables, skills development needs, and facilities. Every company has a different training spend; as a result, we offer a number of training options to suit your specific needs. Therefore, we designed a variety of training packages to make it easier for you to find something that works for you.
Training in a Box.
Training in a box is made up of three options: WALK, RUN, and FLY WALK is one half-session per week. RUN is two half-sessions per week. FLY is four half-sessions per week. One half-session is four hours long. Your company can benefit from unified work-based training for your employees. Unskilled and semi-skilled employees can now join the project in different programmes, subjects and levels. In other words, you may have learners or employees participating in AET, FLC and workplace learnership theory during the same session (provided you opt for RUN or FLY).
These packages also include additional free services:
On-site awareness session with your employees
Placement Assessment
Employee Workbooks and Portfolio
Employee Statement of Results
Quality Assurance Visits
Monthly Feedback Reports
Project Management and ongoing Communication
Key Account Manager Visits
Examination fees will be invoiced per examination session as requested and ordered in advance. (Optional)
Included in our RUN and FLY packages we have the following free courses for you to choose from as add-ons:
Introduction to computers (PC required)
Personal Finance (eMoney)
Time Management
HIV / AIDS
Please Note: Our training packages give you more control, but we remain committed to implementing training on your behalf.
In Summary
Start with
strong
fundamental training among your employees, instill in them a sense of confidence and give them purpose, allow them to grow as you build. In this way, your foundation will be
strong
, and your business will weather all economic storms.
Call us
at 011 668 4300. One of our expert training consultants is ready to come and see you at your premises (no matter where you are) to help you find a training solution.