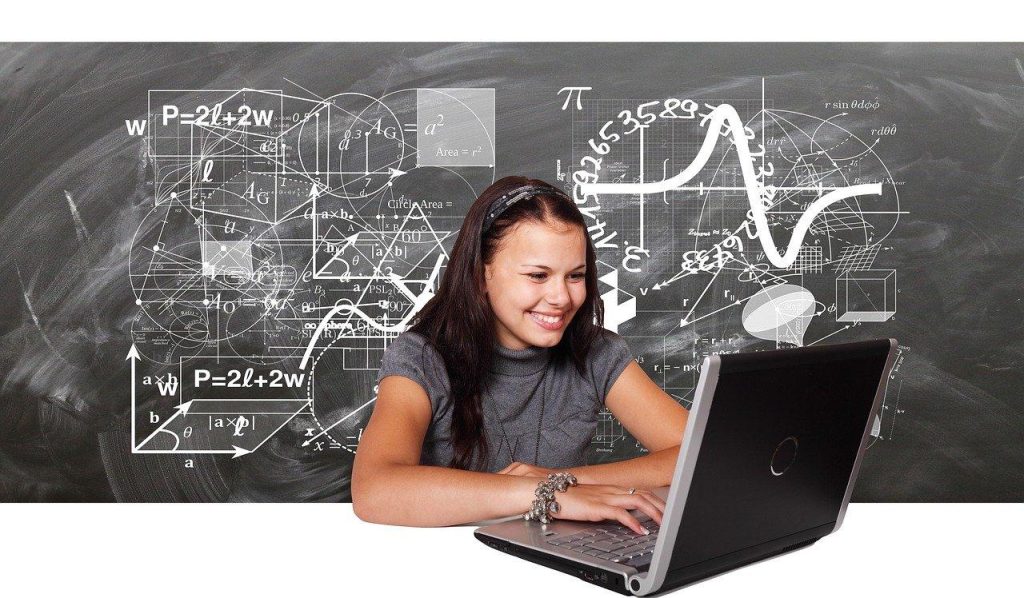 South Africa has developed a solid foundation upon which to develop a robust eEducation system that will benefit many of its citizens.
There are many examples of how various participants in the education value chain harnessed sophisticated digital technologies to provide uninterrupted quality education to South Africans during the hard lockdown in 2020. These will serve as important lessons for the larger rollout of eTraining and eLearning in the country.
In addition to schools, universities, Technikons and colleges, many Adult Education Training (AET) providers pioneered new innovative ways of learning. This was during a time when businesses were postponing their Adult Basic Education and Training (ABET) programmes. Training centres and computer training rooms throughout the country were temporarily closed to help contain the spread of the virus. This had a profound negative impact on numerous community training and workplace training initiatives, including basic literacy skills and basic numbers skills.
Triple E Training, a leading South African provider of adult literacy and numeracy instruction, was among those enterprising companies that could swiftly adapt to the "new norm". During this period, the accredited training provider relied extensively on its sophisticated live coaching (online) training facilities that have complemented its face-to-face onsite offerings for many years.
As a value add, it helped to educate individuals who were unable to travel to classrooms for various reasons and, since the outbreak of the pandemic in the country, it has become an essential means of providing quality adult learning and adult training. This includes English and maths training to adults who were deprived of a decent education in the past and who want to further themselves.
As a remote and local provider of basic literacy and basic number skills, the company will continue to focus on finding innovative ways of improving both its face-to-face onsite and Live Coaching (online) training methods.
Pockets of excellence point to the future of education
The large rollout of eEducation in the country has long been on the Department of Basic Education's agenda to overcome, among other challenges, poor study content, untrained teachers and low retention rates, with only 45% of students who enrol at primary school reaching matric. The outbreak of COVID-19 in the country and the rapid increase in the use of digital technologies by pupils to learn may provide impetus to this strategy.
eEducation further provides a more affordable higher education option for many South Africans. The urgent need to address the very high costs of university education in the country gained momentum during the #FeesMustFall campaign in 2016.
According to a study undertaken by Estian Calitz and Johan Fourie of Stellenbosch University, university fees are significantly more expensive now in real terms than they were a century ago. They note that the cost of both public and private education increased by 9,3% in 2015 from 2014, outstripping the inflation rate, which declined from 6,1% to 4% during the same period. Calitz and Fourie attribute the situation to the rising costs of maintenance and municipal services, in addition to a volatile rand-dollar exchange rate.
This focus on eEducation will also ensure that the country's education system is closely aligned to South Africa's transition into the digital economy and Fourth Industrial Revolution (4IR). Bear in mind that 4IR was already a significant focus of President Cyril Ramaphosa's "New Dawn" before the global economic crisis that was caused by the COVID-19 pandemic. There is still much to be done in this regard, considering that South Africa's economy and education system are still based on traditional methods that were better suited to the industrial age.
Ready for a "new norm" and "New Dawn"?
As such, there remains much scepticism around South Africa's preparedness to adopt and implement 4IR technologies – least of all for educational purposes.
Based on the major strides already taken in the field of eLearning and eTraining during the hard lockdown, it is reasonable to believe that South Africa will be able to fully harness 4IR technologies in education over a predetermined period. This is notwithstanding an array of challenges that cannot be overcome by a strong partnership between state and the private sector that is dedicated to catapulting the country's education system into a new era of efficiency.
Some of these achievements included the use of traditional media, such as television and radio, by the Department of Education to provide virtual lessons to pupils.
These initiatives were complemented by zero-rated applications and websites dedicated to education. Used extensively by university students, the free services were offered by a partnership between government and various network providers.
Electronic readers were also launched via online platforms to assist pupils who could not afford these services. In partnership with a leading network provider, government also offered free access to maths and science support services.
Another novel initiative that had a large positive impact on remote learning was a science, technology, engineering and mathematics (STEM) lockdown digital school. This complimentary service also included the use of various social media channels to ensure wide access.
It was augmented by a complimentary STEM Lockdown Digital Tool, which was developed on artificial intelligence-based educational platforms. More than 30 teachers from public and private schools were enrolled on this system to offer classes via a livestream on various social media platforms. The virtual classes were also hosted on the Department of Basic Education's website.
Almost all the network providers reported between a 35% and 60% surge in data traffic within a few days into the lockdown as people gradually started working and studying remotely.
However, limited or no Internet coverage in the rural areas remains a hurdle in the way of implementing a national eEducation system. About 35,2% of South Africans reside in outlying areas and only 17,9% of them can access the web with their mobile phones and 2% with home connections. There were many pupils who were, thus, unable to use these innovative services for extended periods when schools stopped operating.
A possible solution is to adapt digital education programmes in these areas to operate efficiently with limited Internet connectivity via hotspots and shared resources.
There is also immense scope for the South African government to collaborate with telecommunication service providers and global technology companies to assist with the limited coverage in these regions. India took this approach as part of its Digital India campaign, which aims to "digitise" rural areas of the country and, in so doing, also improve access to education for its citizens. There are other important lessons that can be learnt from the methods implemented by India to provide populations in outlying areas with access to the Internet as it is now well ahead of the technology adoption curve compared with some developing countries.
A timeline of the industrial revolutions
1784 – Industry 1.0, which entailed the use of water and steam power to mechanise production
1870 – Industry 2.0, which entailed the introduction of electricity to facilitate mass production
1969 – Industry 3.0, which entailed the use of information technology and the Internet to digitise production, distribution and services
Today – Industry 4.0, which involves the application of artificial intelligence, digital networks and cyber physical systems.
Percentage of South African households with access to Internet at home, or for which at least one member has access to, or used the Internet by province
| | | | | | | | | | | |
| --- | --- | --- | --- | --- | --- | --- | --- | --- | --- | --- |
| | Western Cape | Eastern Cape | Northern Cape | Free State | KwaZulu-Natal | North West | Gauteng | Mpumalanga | Limpopo | South Africa |
| Anywhere | 70,8 | 51,8 | 57,8 | 60,6 | 54,8 | 54,8 | 74,0 | 63,3 | 43,6 | 61,8 |
| At home | 25,7 | 3,5 | 7,4 | 6,9 | 7,1 | 3,6 | 16,5 | 4,0 | 2,2 | 10,6 |
Statistics South Africa
Public-private partnerships hold the key to success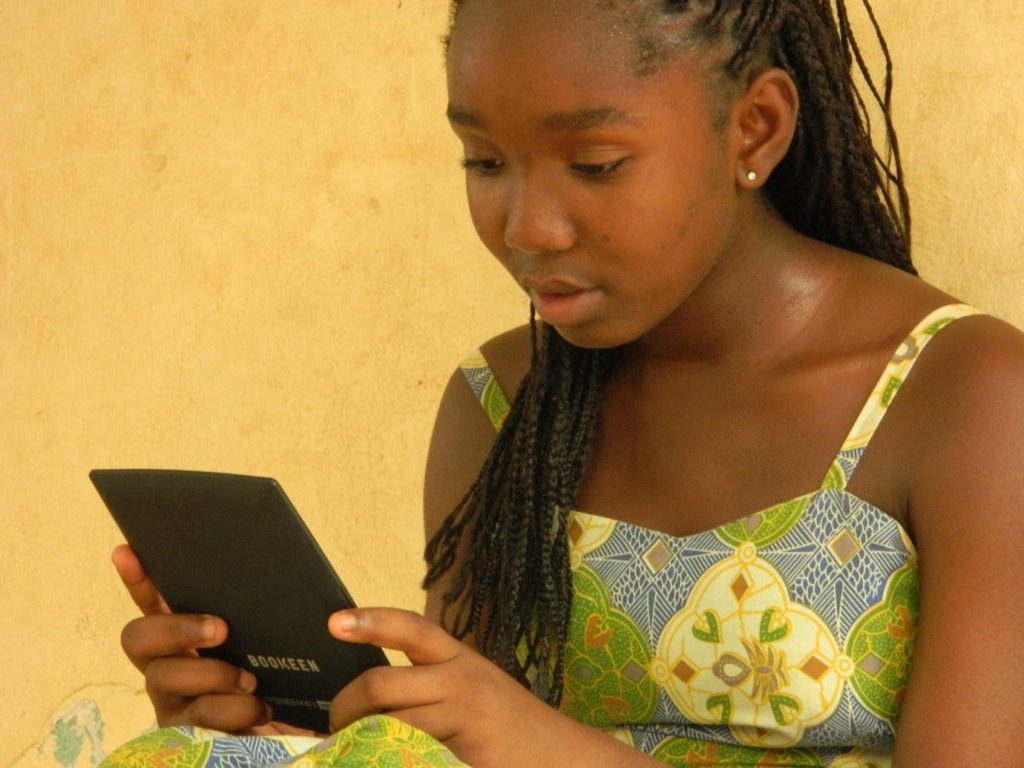 Government made major strides in providing uninterrupted education for South Africans during the lockdown by partnering the private sector. This collaboration also supported the gradual reopening of schools for all learners as restrictions were gradually eased after the extended hard lockdown. At the time of writing, the reopening of schools following the December 2020 holiday period was delayed due to the second wave of COVID-19 infections. These technologies may again play a role in assisting schools provide uninterrupted quality education to pupils while observing the upgraded Level 3 lockdown restrictions on the movement of and contact between people to contain the spread of the virus.
Public-private partnerships will also be able to finance the extensive hardware, such as smart boards and laptops, that will be required at public schools, especially in poor areas to support eEducation.
Moreover, the private sector can help to shoulder part of the high costs of the infrastructure and technology required to adequately support continuous teacher training programmes. These courses should also focus on information and communication technology, as well as eEducation management as teachers are still reluctant to use these new and unfamiliar technologies in classrooms. This is a major concern, considering the extent and rapid rate of "disruption" underway in international education systems due to the Internet of Things and the onset of 4IR technologies.
For example, Beverly Woolf, the author of Building Intelligent Interactive Tutors, points to the significant role that artificial intelligence will eventually play in learning platforms by performing processing, reasoning, planning and cognitive modelling. She also notes in her research that the potential exists to deploy biometrics in the development of children and, in so doing, providing a tailored learning guidance system for individual learners.
Meanwhile, sophisticated EdTech, technology that enhances learning, pedagogy and instruction, has increasingly become available to the masses.
For example, reality educational and direct-to-student content sale business models are available through massive open online courses (MOOCs). Virtual and augmented reality are also becoming a major feature of these educational services to improve the learning experience.
Notably, MOOCs, blended and adaptive learning use laptops, iPads, smart boards, Apple and Google apps, in addition to Adobe Connect to provide students with personalised educational journeys. These are familiar and proven technologies that provide South Africa with the opportunity to leapfrog into a new era of eLearning without having to reinvent the wheel. Government is able to select the most suitable technology and adapt it for the curriculum.
Measure to manage and to justify
To justify the investment made into eLearning, it is vital that the impact of these programmes on students, schools and the country can be measured on an ongoing basis. This is currently not possible for existing small eEducation programmes that have been implemented in the country. The inability to do so continues to hamper large investment into eEducation. As information is essentially isolated, integrating digital learning solutions to develop a "Big Data" picture becomes an extremely daunting task. For example, most schools do not have warehouses where they can collate and store the wealth of information generated by these systems. The situation is being exacerbated by the very complicated dashboards that teachers are expected to use to analyse the success of eEducation programmes.
Suitable hardware with interconnections between digital learning solutions and across devices is, therefore, also essential for the wider rollout of eEducation in South Africa. The high costs involved in supplying this infrastructure further motivates the need for private sector participation in the design and operation of a national eEducation programme.
Meanwhile, digital service providers also possess the skills and capacities to offer improved analytical services.
About Triple E Training
Triple E Training's adult learning and adult training programmes are giving many people a second chance in life by helping them complete their basic education.
The company's high quality ABET provides adults with a broad conceptual foundation towards lifelong learning and development. This comprises knowledge, skills and attitudes that are needed to meaningfully participate in the social, economic and political landscapes. It also enables them to be part of transformation that is relevant to a myriad of contexts. Individuals who complete the company's flexible, developmental and targeted courses obtain nationally recognised certificates.