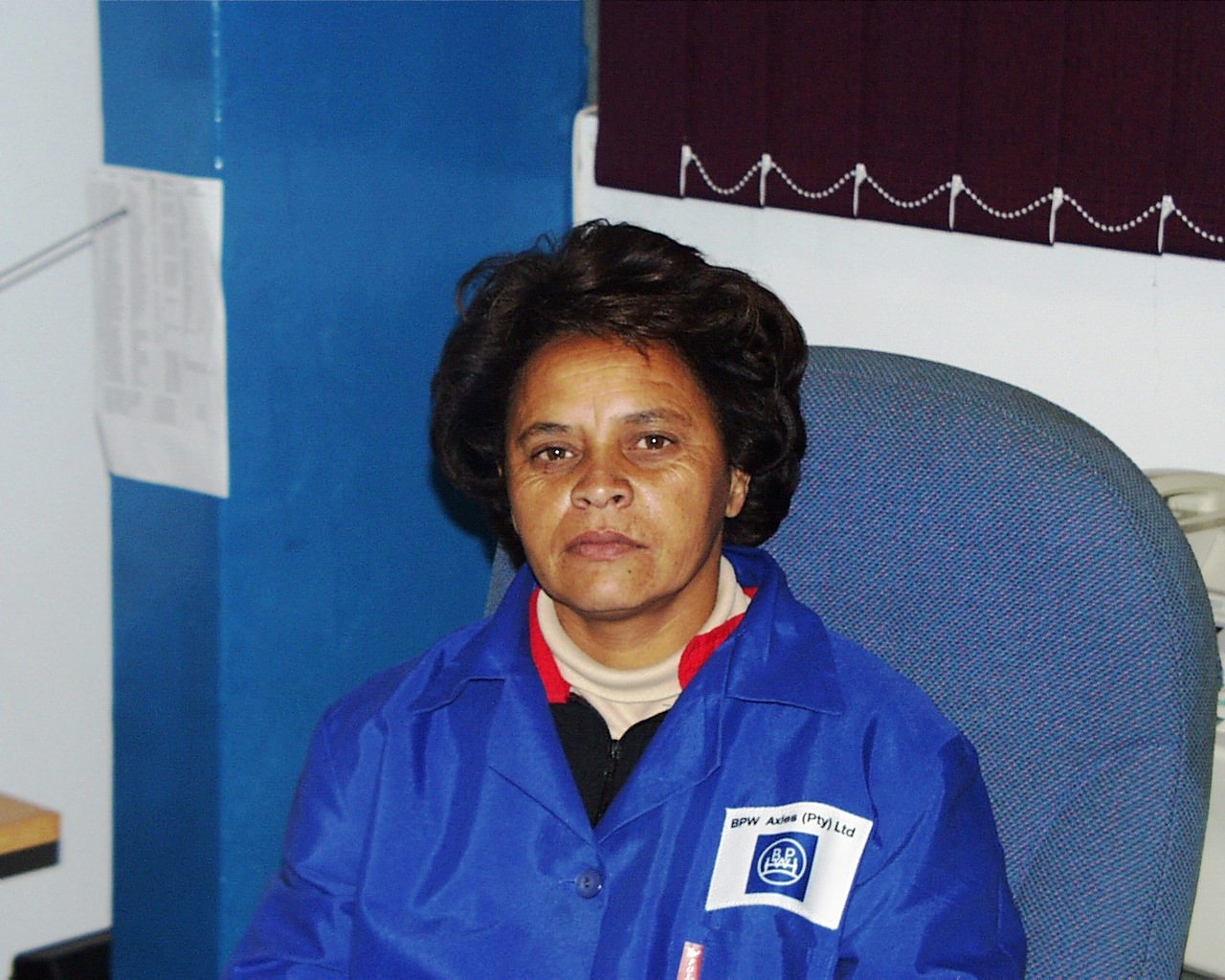 Adult Education and Training is focussed on building a foundation of English and mathematics for adults in the workplace. It provides adults with a foundation of knowledge, skills, and attitudes that will kick start their journey of learning, opening access to further qualifications and often even promotions at the workplace. Once such example where a working adult's story ends with '.. and they lived happily ever after.' is that of Linda Govender. Linda was born in Nancefield in Soweto, and grew up in Eldorado Park. She dreamed of becoming a nurse, but those dreams were shattered when her household circumstanced did not allow her to finish high school. She started working as a shop assistant at one of the local stores, and later found a job as a cleaner at a corporate office building. For 30 years she cleaned offices and when her company enrolled her for Adult Education and Training in English and mathematics, she was not sure what to expect. Naturally her English was not as good as it should be; her mother tongue is Afrikaans and she never completed high school. She feels old – why should one go to school when you're 50? But something, somewhere deep down made her hope that this training course could provide some positive change in her life. A mother of four who now lives in Freedom Park, it was not easy to work during the day and study at night. For four years Linda attended Adult Basic Education and Training classes but in the end, it all paid off. Linda now has ABET Level 4 in English and mathematics, a registered NQF1 qualification. The HR Manager at Linda's company says: "Linda showed a huge amount of potential and was always helpful and willing outside of her cleaning job. Her age didn't stop her from doing her best at classes and passing her AET levels, and assisting others in the class." In April last year, after four years of learning and working full time, Linda was called to the HR Manager's office. Not sure what to expect, the discussion that followed came as a total surprise. Linda was offered a promotion to the position of HR Assistant. She now does the full wages function as well as reconciliations in Excel, and reports like absenteeism and attendance registers. "It is only through her dedication and termination that she is where she is today," says the HR Manager at Linda's company. As for Linda: "I am 100% sure that if I did not complete my AET classes, I would never have been given this opportunity." This is a good example of how Adult Education and Training equips an individual with critical problem solving and communication skills to kick start their career path. Linda's advice to adults whose mother tongue is not English is: "Never give up. If you get the opportunity to go and learn, take it. You are never too old to learn! There is still time to fulfil your dreams. Education is the most important tool you can ever have, and no-one can take it away from you." Don't deprive your staff of a future. Call us today on 010 597 7611 for a quote on our Adult Education and Training programmes. What benefits are in it for you?
Contributions to key legislative documents: BEE scorecard, Workplace Skills Plan, and Annual Training Report.
BEE scorecard points earned in four elements: skills development, socio-economic development, enterprise development, and preferential procurement.
Tax incentives and rebates.
Better work safety practices and improved productivity.
You can also email us on info@eee.co.za.