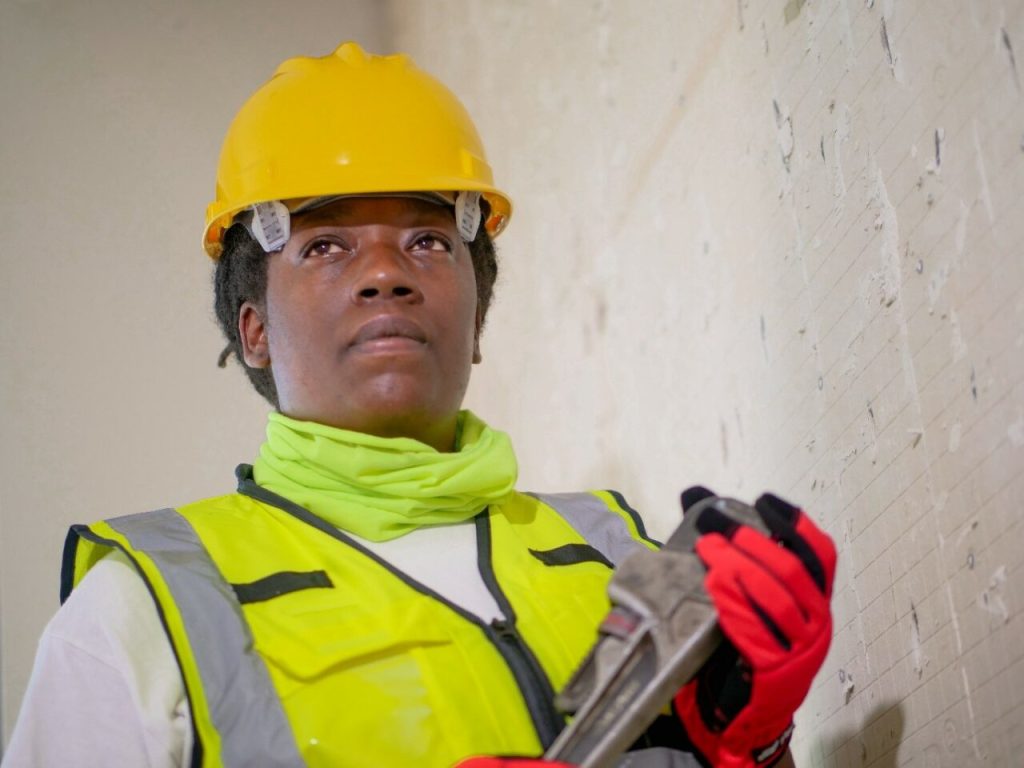 All successful businesses are built on sound numbers and communications skills. In some aspects of business, literacy and numeracy skills are immediately identifiable, and in others, they are hidden because they are so entrenched in daily operations. They are deployed throughout business, starting at boardroom level and spanning all the way through to, among others, the front desk, as well as the factory and shop floor, workshop, warehouse, coal face, plantation, worksite and the operator's and truckdriver's cab.

This is where the hard work is being done accurately, efficiently and safely to generate revenue. Many mineworkers, construction workers, trades people and farm workers have received instruction in English literacy and numeracy from South Africa's foremost accredited training provider, Triple E Training. This quality adult literacy training and adult numeracy training has ensured that employees are able to outperform in the workplace, while also grow and develop as individuals because they possess Basic English literacy and basic numbers skills.
Across cultures and throughout history, workplaces have incorporated mathematical thinking and communications into their procedures to produce quality goods and provide superior services. All businesses – ranging from small traders through to large corporates with head offices in Sandton– therefore, rely on employees with sound basic maths and basic literacy skills. TheseEnglish literacy and numeracy proficiencies are entrenched in tools and equipment, ranging from the mundane through to technically complex machines, such as robotics. They are also firmly imbedded but hidden in methods of management, for example Quality Control regimes and Standard Operating Procedures.
Yet, South Africa continues to perform dismally in maths and literacy in comparison to many other countries. In 2019, the South African adult illiteracy rate was only 12%. Although this is a significant improvement of 7,1 percentage points over the past decade, about 4,4-million South African adults are still illiterate and the lion's share of these individuals are of a working age. Worryingly, our illiteracy rate is slightly higher than the global average of 14%, while numeracy levels among the population also continue to decline.
There has been a concerning reduction in the number of matric students who choose maths as a subject. This number declined from 270 516 in 2018 to 222 034 in 2019. Of the students who wrote matric maths examinations, only 54% passed the subject. This is despite 30% being the minimum score to pass matric subjects and to receive a National Senior Certificate. Notably, of all the maths candidates, only 2% achieved distinctions, which is a score of between 80% and 100%. This is a decline of 2,5% in 2018.
Grade 5 maths performance globally in 2019
Country
Score
Singapore
625 (3,9)
Hong Kong SAR
602 (3,3)
Korea, Rep. of
600 (2,2)
Chinese Taipei
599 (1,9)
Japan
593 (1,8)
Serbia
508 (3,2)
Spain
502 (2,1)
Trends in International Mathematics and Science Study
Trends in International Mathematics and Science Study Scale Centrepoint
500
Armenia
498 (2,5)
Albania
494 (3,4)
New Zealand
487 (2,6)
Morocco
383 (4,3)
Kuwait
383 (4,7)
South Africa
374 (3,6)
Pakistan
328 (12)
Philippines
297 (6,4)
[Source:] Trends in International Mathematics and Science
Grade 9 maths performance globally in 2019
| Country | Score |
| --- | --- |
| Singapore | 616 (4) |
| Chinese Taipei | 612 (2,7) |
| Korea, Rep. of | 607(2,8) |
| Japan | 594 (2,7) |
| Hong Kong SAR | 578 (4,1) |
| | |
| Cyprus | 501 (1,6) |
| Portugal | 500 (3,2) |
| Trends in International Mathematics and Science Scale Centrepoint | 500 |
| Italy | 497 (2,7) |
| Turkey | 496 (4,3) |
| Kazakhstan | 488 (3,3) |
| | |
| Oman | 411 (2,8) |
| Kuwait | 403 (5) |
| Saudi Arabia | 394 (2,4) |
| South Africa | 389 (2,3) |
| Morocco | 388 (2,3) |
[Source:] Trends in International Mathematics and Science
The Trends in International Mathematics and Science Study of "TIMSS" provides reliable and timely trend data on the maths and science achievement of US students compared to that of students in other countries. TIMSS data have been collected from students at Grades 4 and 8 every four years since 1995, with the US participating in every administration of TIMSS. TIMSS Advanced studies the achievement in advanced maths and physics of students in their final year of secondary school. It has been conducted in 1995, 2008, and 2015, with the US participating in 1995 and 2015. TIMSS and TIMSS Advanced are sponsored by the International Association for the Evaluation of Educational Achievement and conducted in the US by the National Centre for Education Statistics.
A DEARTH OF LITERACY AND NUMERACY SKILLS
Numeracy and literacy skills for economic growth and development
The lack of literacy and numeracy skills is a serious threat to economic growth and development. Firstly, we are unable to create a large enough pool of skilled people who can be trained to become professionals once they have completed their schooling. These future "Captains of industry", engineers, doctors and lawyers, among other professionals, play an instrumental role in our economic growth and ability to compete at a global level. However, the dearth of literacy and numeracy skills are not only being felt at the top and middle echelons of management. They also manifest on factory floors, worksites, mines, farms and in offices throughout the country. This is where work that generates revenue needs to be performed accurately, confidently, and just as importantly, safely in compliance with company protocol and legislation.
Unfortunately, this aspect of South Africa's illiteracy and innumeracy conundrum tends to be overlooked when analysing the extent of the skills dilemma. Focus is usually placed on scarce skills. Yet, blue collar workers also need to be functionally literate and numerate, despite our over-reliance on unskilled labour in the country, at present. Our placement assessments continue to reveal that many workers, particularly unskilled employees, do not have basic maths and literacy skills. These are the foundational skills that they need to perform at optimal levels in the workplace. Low skilled employees are, therefore, making errors that lead to lost time and costly wastage. Moreover, these low skilled employees are over reliant on supervisors and line managers to accurately perform basic tasks. This is costing the economy significantly through production and efficiency losses. For example, illiteracy costs US businesses and society at least US$225-billion a year. This is because of lost workforce productivity, crime and unemployment.
Signs of illiteracy or semi-illiteracy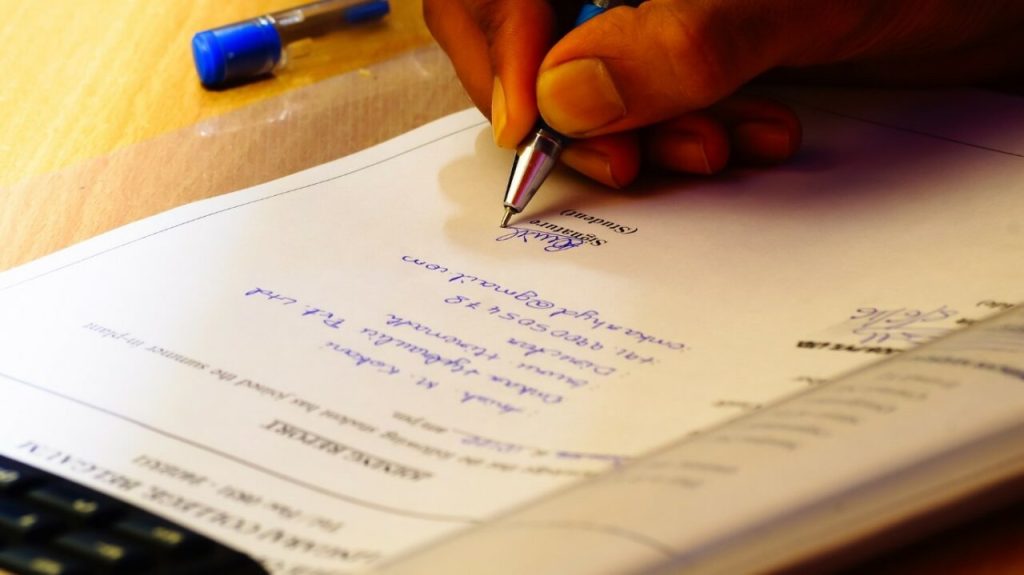 | | | |
| --- | --- | --- |
| Low skilled employees make excuses to read material at home | Low skilled employees have difficulty pronouncing long or difficult words | Low skilled employees have a limited vocabulary |
| Low skilled employees have difficulty expressing simple ideas or abstract concepts in languages, such as English | Low skilled employees prefer to memorise instructions as opposed to writing them down | Low skilled employees regularly ask someone to write something for them |
| Low skilled employees submit written work with several spelling mistakes | Low skilled employees refuse a promotion | Low skilled employees forget to attend meetings despite written confirmation that they would do so |
It is important to bear in mind that low skilled employees who are illiterate or semi-illiterate will:
Rarely admit that they struggle to read and write. This is because they are ashamed of their lack of literacy skills and believe that they will not receive support and assistance.
Display low self-esteem, especially in the presence of people who they consider to be more educated. They will also act submissive or aggressive when faced with a situation that they do not fully understand.
Struggle with pronunciation. This is because they do not have the literacy knowledge needed to discern syllables in a word. They will, therefore, often pronounce words the way that they hear them.
Lack the vocabulary that is needed to explain their thinking.
Struggle with the perception of time and space.
Learn how to hide their illiteracy or semi-illiteracy. This is why a placement assessment is so important before implementing adult literacy training and adult numeracy training. The first step of any quality adult literacy training and adult numeracy training programme, a placement assessment is able to identify the extent of the skills deficiencies in your company and the exact interventions that are required to address them.
When dealing with low skilled employees who do not haveEnglish literacy skills, it is important to bear the following in mind:
Use simple vocabulary and short sentences. Rephrase your idea in other words if you feel it has not been understood by low skilled employees. However, do not address low skilled employees as you would a child as this will create resentment and animosity in the workplace and, thus, counterintuitive. Moreover, always try to create a trusting environment.
Simplify technical jargon by avoiding numerous abbreviations, which often make no or little sense to illiterate low skilled employees with whom you are communicating.
If low skilled employees want to read the document you are presenting later, clearly summarise the content and highlight critical information. Write the important information you want to convey and make sure that it legible.
Play down low skilled employees' lack of English literacy skills by confiding that you often encounter other people with similar challenges and that you will be able to assist. This is an ideal and important opportunity to discuss the many merits of adult literacy training and adult numeracy training.
Make sure low skilled employees understand the date of an upcoming meeting or event to which you are inviting them. If necessary, provide cues such as "in two weekends time". Avoid sending a reminder letter if you want to confirm an appointment date. Communicate verbally instead.
Let low skilled employees who do not have basic English literacy skills know that they can improve their situation and that many people are grappling with the same challenges. Again, this is an ideal opportunity to introduce them to adult literacy training and adult numeracy training as a solution.
LITERACY AND NUMERACY IN THE FIELD
All employees need basic literacy and basic numeracy skills
There are many different ways that workers use their literacy and numeracy skills. For example, factory employees use their basic numeracy skills to accurately scale up ingredient quantities for different batch sizes.Without basic numbers skills, theycould take too long to perform simple calculations thwarting production. In extenuating circumstances,a lack of basic maths skills could lead to spoilt batches, potentially costing a company time, money and resources. Meanwhile, excessive errors that could have otherwise been avoided have the potential to destroy a company and its professional standing in the market.
Many technical workers in the field also use maths and literacy skills almost daily. Telecommunications workers, for instance, will be expected to trace reported wires on a set of physical tools by using information provided on an instruction sheet. Moreover, they will use a technical map to trace the underground wiring network from the closest subscribers' boxes and then use measuring instruments to locate the exact point at fault.
On farms, employees tasked with handling and spraying chemicals, for example, will need to be able to use a calculator and estimate, as well as understand written methods. They will also need to consult with prescriptive calculations sheets and with historical records or online data. Moreover, they could be expected to keep up-to-date records of chemicals used and the corresponding amounts, as well as the date and time that the crops were sprayed and their location.
This is in addition to keeping an accurate log of the crop that was or is to be sprayed; as well as the weed, pest and disease that is being targeted; chemical group, rate per hectare, litres of spray applied and the method incorporated; as well as the temperature, wind speed and direction, rainfall and humidity. Records may also have to include variations in equipment used, ranging from backpacks for smaller areas that are to be covered through to mechanised spraying techniques. English literacy and numeracy skills are imbedded in all of these applications.
NUMRACY AND LITERACY FOR CRITICAL AND LOGICAL THINKING
Modern economies need employees who have literacy and numeracy skills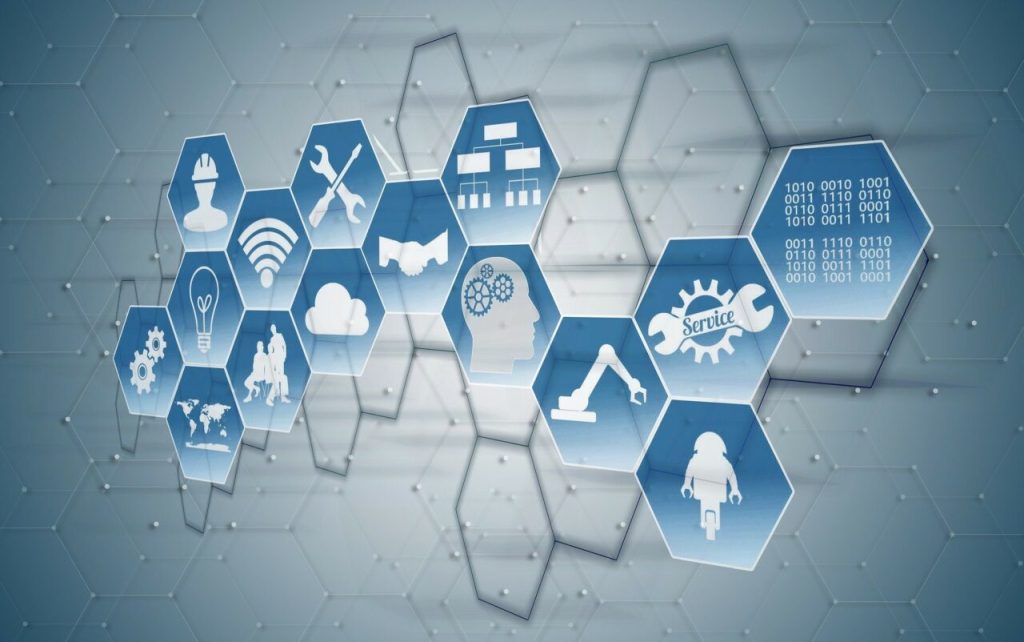 All employees also need to be able to think critically, logically and out-of-the-box in the workplace. This is especially in a modern economy that is increasingly relying on information and communications technology to boost productivity and efficiency. It is safe to presume that numeracy and literacy skills will become even more important as the South African economy continues to undergo its digital transformation.
English literacy and numeracy skills are the bear minimum that people will need to participate in these digital work environments. Low skilled employees who do not have basic literacy skills are, therefore, at risk of being side lined, a situation that will only exacerbate already high unemployment levels.
NUMERACY FOR PROBLEM-SOLVING
People with maths skills are able to reason and think creatively
Maths and literacy skills alsoenable people to problem-solve, an essential skill in any company. Maths, in particular, involves reasoning as opposed to memorisation. Whereas other subjects entail remembering and applying a set of procedures, maths entails developing understanding and explaining the processes used to arrive at solutions. Through problem-solving, learners develop a deeper understanding of numeracy.
In this way, learners become more engaged and appreciative of the relevance of maths in their lives. Equipped with basic numeracy skills, employees have the ability to structure and organise; process information; and enjoy intellectual challenges. Because they are able to problem-solve, they have the ability to investigate and understand the world and think creatively.
English literacy works hand-in-hand with maths training. People do not start learning maths when they are first taught about numbers. Rather, they start acquiring basic numbers skills when introduced to concepts of quantity, size and comparisons. This is in addition to words that represent numbers. Learning basic numbers skills starts with counting physical objects; understanding concepts of "less" and "more" or "full" and "empty", as well as general ideas of mass, such as "bigger" and "smaller".
None of these basic numbers skills require numerals, but they are reliant on a level of language, such as English, proficiency. As learners acquire basic numbers skills, languages, such as English, support their ability to learn to identify and understand the symbolic nature of numerals. Languages, such as English, continue to help learners progress from solid basic numbers skills based on physical objects toward a more symbolic maths ability that is focused on numerals.
Adult literacy training and adult numeracy training supports Sustainable Development Goal 4
The United Nations Educational, Scientific, and Cultural Organisation or "UNESCO" notes that education is a human right and a force for sustainable development and peace. Notably, the attainment of education for all citizens of the world supports just about every other goal in the 2030 Agenda. This is considering that education empowers people with the knowledge, skills and values to live in dignity build their lives and contribute to their societies.
UNESCO notes that more than 262-million children and young adults have not completed their basic education. Meanwhile, six out of 10 world citizens have not acquired basic literacy and numeracy skills after several years in school. Worldwide, 750-million adults are illiterate, fuelling poverty and marginalisation. Adult literacy training and adult numeracy training play a critical role in enabling these global citizens to acquire the basic skills they need to participate in all aspects of life.
The goals for education, including adult literacy training and adult numeracy training, are enshrined in UNESCO's Sustainable Development Goal 4 or "SDG 4" of the 2030 Agenda. This goal aims to "ensure inclusive and equitable quality education and promote lifelong learning opportunities for all" by 2030. The roadmap to achieve the education goal, adopted in November 2015, provides guidance to governments and partners on how to implement these commitments. UNESCO is coordinating the international community to achieve this goal through partnerships, policy guidance, capacity development, monitoring and advocacy.
While governments are responsible for ensuring the right to quality education in their countries, the 2030 Agenda is a universal and collective commitment. It, therefore, requires political will, global and regional collaboration, as well as the engagement of all governments, civil society, the private sector, youth, United Nations and other multilateral agencies to tackle educational challenges and build systems that are inclusive, equitable and relevant to all learners.
A LEADING ACCREDITED TRAINING PROVIDER
Accredited training provider helps equip low skilled employees with English literacy and basic numbers skills
Triple E Training, the country's foremost accredited training provider, is helping to equip low skilled employees with English literacy and basic numbers skills.Over more than 30 years, we have proudly trained many employees who are helping to grow and shape our economy.
Based on our extensive experience in the field of adult literacy training and adult numeracy training, we have remained industry's preferred accredited training provider. This is for both workplace training and community training programmes geared at equipping people with Basic English literacy and basic numbersskills.
Learn more about this accredited training provider's adult numeracy training and adult literacy training programmes. www.eee.co.za.
About adult basic education and training or "ABET"

Access to education is a basic human right. It is also an essential component of the reconstruction, development and transformation of South African society. Adult basic education and training or "ABET" is helping people gain English literacy and numeracy skills that they need to function inside and outside the world of work. Triple E Training's adult basic education and training or "ABET" is in line with government's policy of providing good quality adult literacy training and adult numeracy training to learners throughout the country.Government notes that adult basic education and training or "ABET" is the conceptual foundation toward lifelong skills learning and development. An outcomes-based programme, adult basic education and training or "ABET" aims to provide basic learning tools, knowledge and skills, while also providing participants with nationally recognised qualifications.