The latest requirements for BBBEE Skills Development points will require companies in almost all industries to spend 6% of payroll on Skills Development. Skills Development is a priority element which could result in dropping one level, to maximise these points Category B training becomes a critical part of planning your BBEE Scorecard for the period after 30 April 2015.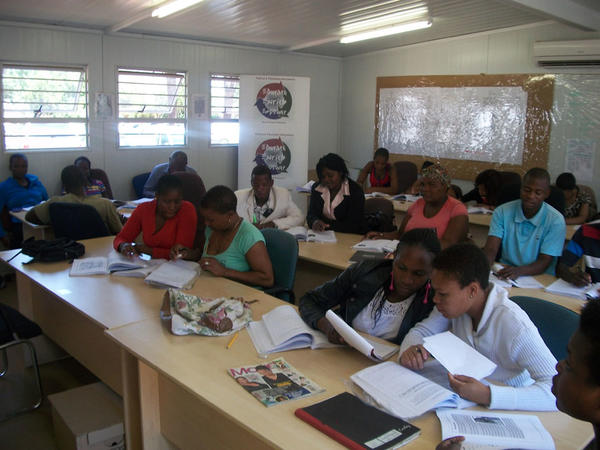 Scoring Skills Development Points for your BBBEE Scorecard under the new and amended codes for ABET or AET , the codes in ANNEXURE 400A(see
www.dti.gov.za/news2013/code_gud_practice10102013.pdf
) clearly stipulates that the programmes in Category B should have requirements resulting in the achievement of a degree, diploma or certificate issued by an accredited or registered formal institution of learning. Therefore as long as the ABET/AET Programme results in a certificate by an Accredited Institution it will qualify. Further in the Learning Programme Matrix referred to in Annexe 300A, it refers to ABET Providers and Accredited Institutions. To ensure you are able to claim your BBBEE Skills Development points your provider must supply you with a ABET Providers valid accreditation from Umalusi.
ABET / AET and BBBEE Skills Development Category B Points
The main benefits of utilising ABET or AET for scoring BBBEE Skills Development Category B Points are the following:
Long term commitment from employees and an ongoing development process.
No need to constantly source new training programmes or providers for your BBBEE Scorecard. Training can be conducted in a flexible and efficient manner and addressing fundamental skills for your staff to develop further.
You can structure the training to maximise your BBBEEE Skills Development Points in a year or over a longer period depending on your needs.
The correct documentation from your company and your provider will be critical when presenting this to your BBBEE Verification Agent. Documentation you will need include, but not limited:
ABET Provider Accreditation Letter
Attendance Registers
Learners Agreement between the company and the learner
Invoice amounts and proof of payment
Source List
Amended BEE Codes Update
WIKI – Broad-Based Black Economic Empowerment
Umalusi
localhost/eee-2017 – UMALUSI