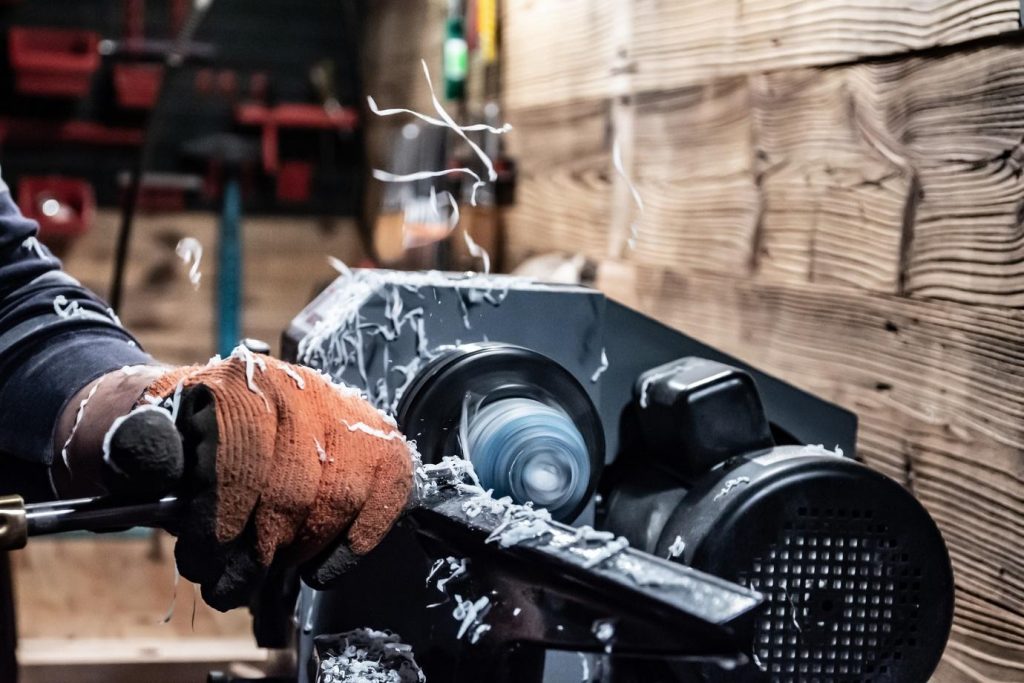 Up skilling South Africa's workforce so that it is productive and efficient starts with basic literacy and basic numeracy training. For this reason, many companies are outsourcing their adult education and training or "AET" requirements to Triple E Training, a leading accredited training provider. For more than 30 years, our workplace training programmes have helped countless low skilled employees improve their Basic English literacy and basic numeracy skills. Our adult basic literacy and numeracy instruction has also prepared low skilled employees for further workplace training so that they can add even more value as part of our clients' skills development strategies.
As industry continues to increasingly rely on skilled employees, there has been a high demand for quality adult education and training or "AET" from the country's leading accredited training provider. This is because low skilled employees who have completed Triple E Training's workplace training programmes are able to adapt more quickly and efficiently to important change that is geared at enhancing productivity and efficiency in the workplace. Employees who are proficient in Basic English literacy and basic maths can succeed in further workplace training that is aimed at improving their competencies, or even honing existing skills. This is to ensure that they can add even more value in rapidly evolving workplaces.
Adult education and training or "AET" for a competitive edge
Basic literacy and basic maths training prepare workers for the future
South Africa will continue to struggle to compete at a global level if it remains so reliant on unskilled labour. Many local industries are contemplating or have even started transitioning into a new era of high levels of productivity where advanced technology forms a cornerstone of these advanced processes. However, these modern workplaces are dependent upon proficient workers who at least have basic numbers skills and are able read and write English, the official language of business and learning. Mines, for example, are increasingly mechanising and automating to increase their productivity, lower operating costs and improve health and safety levels. This is by removing the risk of human error from important processes that could otherwise be performed by machines. At the same time, civil-engineering and building contractors are gradually digitising their worksites. This is mainly to increase productivity and reduce errors to complete projects on time and within budget. A case in point is the gradual uptake of technologies, such as Building Information Modelling systems, by civil-engineering and building contractors. These future "connected" worksites are dependent on workers with higher skills levels than what is required on a traditional construction site. Meanwhile, South African manufacturers are aware of the need to follow their international counterparts' examples by also adopting very sophisticated digital technologies. This will improve their productivity and efficiency levels, while also enabling them to reduce waste so that they too can compete effectively at a global level. Even the agricultural industry, which has long relied upon extremely low skilled labour, knows that it will have to modernise to also ensure food security for the nation. This includes, among others, mechanising its processes wherever possible. If undertaken responsibly and in a coordinated manner, this drive by various industrial sectors of the country's economy will create sustainable, better paying and safer jobs for South Africans. It will also contribute towards improved economic performance that will, in turn, help solve high unemployment levels by creating more jobs for suitably skilled people. This is opposed to short-term jobs for unskilled people that very often do not even pay a living wage. Together with fewer jobs, especially for low skilled people, this is contributing to the high levels of inequality in the country. The recent looting and violent protests in Gauteng and KwaZulu-Natal again exposed the extent of the poverty challenge the country is facing. It can be described as a ticking time bomb.
Labour market rates by age group: the first quarter of 2021
| | | | |
| --- | --- | --- | --- |
| Age group | Unemployment rate | Absorption rate | Participation |
| 55 to 64 years | 13,1% | 36% | 42,2% |
| 45 to 54 years | 20,0% | 58,2% | 72,7% |
| 35 to 44 years | 27,0% | 56,7% | 77,8% |
| 25 to 34 years | 41,3% | 41,0% | 69,9% |
| 15 to 24 years | 63,3% | 7,6% | 20,6% |
Statistics South Africa
Labour participation rates by education level
| | | | | | |
| --- | --- | --- | --- | --- | --- |
| | None | Primary | Secondary: incomplete | Secondary: complete | Tertiary |
| 1993 | 45,2 | 45,9 | 42,8 | 62,6 | 81,0 |
| 1997 | 37,0 | 42,8 | 39,7 | 61,0 | 82,4 |
| 2001 | 45,7 | 53,2 | 50,2 | 71,9 | 85,8 |
| 2005 | 44,2 | 52,9 | 50,6 | 71,8 | 85,5 |
| 2008 | 42,9 | 50,9 | 48,0 | 64,5 | 80,5 |
OECD
Unemployment rates by education
| | | | | | |
| --- | --- | --- | --- | --- | --- |
| | None | Primary | Secondary: incomplete | Secondary: complete | Tertiary |
| 1993 | 10,5 | 17 | 16,2 | 12,7 | 2 |
| 1997 | 18,3 | 25,6 | 24,2 | 21,5 | 6,3 |
| 2001 | 20,2 | 28,9 | 36,4 | 30,4 | 11,1 |
| 2005 | 17,1 | 26,4 | 33,3 | 28 | 7,7 |
| 2008 | 16,9 | 20,7 | 30,2 | 25 | 12,5 |
OECD
Adult education and training or "AET" for industry
Adult literacy training keeps production lines running
For more than 30 years, this accredited training provider has worked with leading participants in all of these industries to help raise the Basic English literacy and numbers skills of employees. This is undertaken via the accredited training provider's quality adult education and training or "AET" programmes.
Workers who have Basic English literacy and basic numeracy skills are not only able to read and write, as well as work with numbers; they can also solve problems that they encounter in the workplace and work more independently. This is because Basic English literacy and basic numeracy skills also enable critical thinking. These are skills that are also usually used with other common proficiencies in the workplace, such as teamwork, listening and oral communication, leadership, self-direction and self-motivation. This is in addition to computer skills, which have become mandatory in an economy that is increasingly digitising to improve processes. A person who cannot read and write English and does not have basic numbers skills will not be able to use a computer efficiently in the workplace.
English literacy and numeracy training lays foundations for skills development
Essential workplace training for the future
In a factory setting, workers already use their Basic English literacy skills when they produce or read and interpret job cards at the start of their shifts. These records of customers' orders usually accompany the various subsequent phases of production until the final product is ready to be dispatched to the end customers. They must be read, understood and verified before they are signed by all workers involved in the various phases of the production line. While they may differ from one factory to the next, they will always contain set generic features. For example, these pro forma's will include a description of the job that needs to be performed by the relevant workstations, sections containing dates, as well as names of customers and their addresses where the products are to be delivered. They may also be accompanied by technical information, such as engineering designs and drawings, as well as the dimensions and specifications of the components or products that need to be manufactured. Inaccuracies will lead to delays and bottlenecks in the entire production process. In severe circumstances, this could result in unsatisfied customers and lost business, as well as costly penalties. Notably, this documentation is also an essential component of more advanced manufacturing practices, such as Lean, which focuses on maximising productivity while simultaneously reducing waste in the process. This again highlights the importance of continuously investing in workplace training that involves quality Basic English literacy and basic numeracy instruction, to stay competitive in a rapidly evolving industry. Workers who cannot read and write English and do not have basic numbers skills will certainly not be able to add value in an environment that is also preparing to undergo a Fourth Industrial Revolution in the same way that international manufacturers have, for example. This involves the use of very advanced technologies that also require unique skills. Adult education and training or "AET" is the first step towards preparing low skilled workers for this new era of productivity.
Basic numbers skills embedded in processes
Counting the benefits of basic maths training
In some of these factories, basic numbers skills will be used more often than Basic English literacy. They are usually firmly entrenched in processes and do not necessarily bear a resemblance to traditional maths at a school level. For example, employees will use their basic numbers skills to accurately measure raw material to avoid errors that could lead to costly wastage and bottlenecks along the production line. This includes using their basic numbers skills to calculate circumferences, sizes and thicknesses, for example.
Basic numeracy skills are also extensively applied in despatch areas in the same manner that workers in the warehousing and logistics industry use their basic maths knowledge to, for example, calculate the cost of transporting goods, raw materials or components to the end customer. Meanwhile, they may also use their basic English literacy skills to research different third-party logistics providers by making phone calls, sending e-mails or using the internet and then comparing available offerings and their associated costs. This will all be done while also considering the volume of products and distance that they need to be transported. Tasks may also include precisely measuring the gross weight and size of the loads.
English literacy for effective communication
Basic literacy training keeps factories and worksites productive
dimensions of products before they are despatched to the customer. These tasks all require maths skills.
Meanwhile, workers in the stores may spend most their working day measuring and counting raw material that needs to be sent to the various workstations in the factory. High levels of accuracy are again required to avoid delaying the various workstations and to avoid wastage.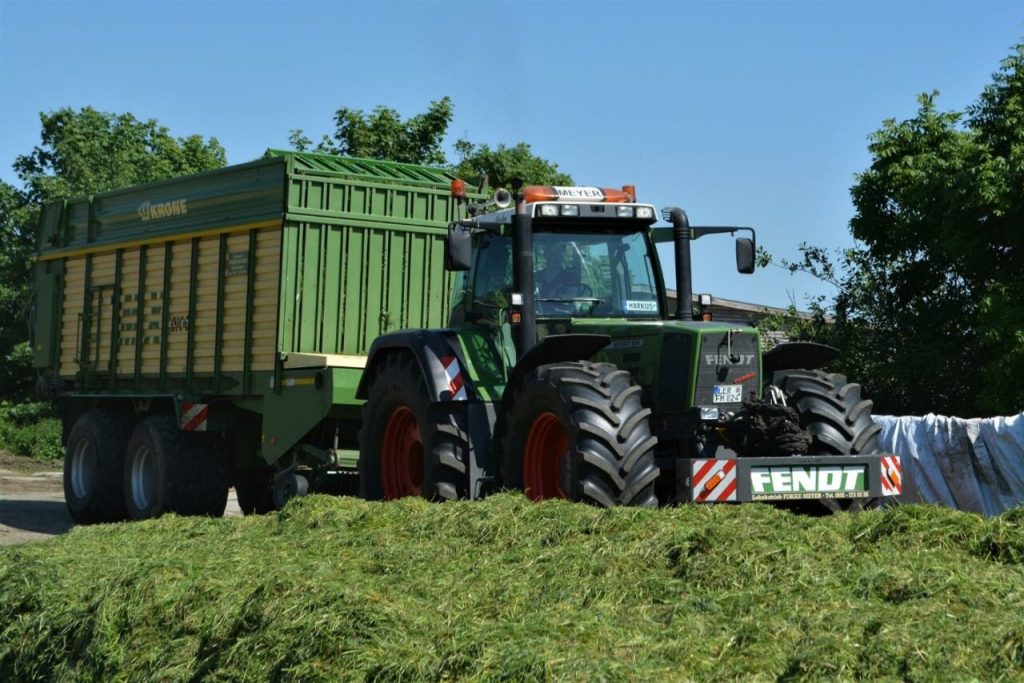 On the production floor or worksite, low skilled employees may be expected to refer to machinery or tool instruction manuals when they are uncertain about basic routine functions. Representatives of the repair and maintenance teams will have to read these documents with understanding regularly to avoid breakdowns on the factory floor that could even lead to costly downtime. These duties may also entail working in a collaborative environment that involves communicating efficiently and understanding clear instructions to avoid prolonged stoppages to workflows. Importantly, Basic English literacy skills also enable these employees to understand technical and complex information. This includes the content of workplace training that instructs in the correct repair, maintenance and operation of newer machinery that has been introduced to worksites, factories, warehouses, mines, industrial plants or farms, for example. Workers who can communicate efficiently are also able to learn from one another to constantly refine and hone their capabilities in terms of the operation, maintenance and repair of capital equipment.
English literacy and numeracy skills are also used on just about every worksite daily. Many construction machinery operators, for example, are also expected to be able to read operator and maintenance manuals and understand the content as part of their jobs. On advanced construction worksites, operators may also need to be able to read global-positioning system screens to correlate the contours of the site with technical drawings. This means that they may also have to interpret scale drawings to determine grade level requirements or the location of, among others, services. They will also use their Basic English literacy and basic numeracy skills to interact with other employees to coordinate work and to interact in production planning meetings. This is in addition to engaging with supervisors, foremen and site managers on a regular basis. Moreover, they will be expected to accurately record their work for the day and materials that they have used in logbooks. They will also use their Basic English literacy skills to write accident and incident reports and maintain precise machinery logs. Moreover, these employees will use their basic numeracy skills to calculate volumes and weights of materials and estimate how many truckloads of fill are required while also considering compaction rates and allowable weight limits.
Operators of farming and mining equipment, as well as truck and forklift drivers will also be expected to have a similar sound knowledge of basic English literacy and numeracy to perform their jobs at optimal levels.
Adult basic education and training or AET keeps mines productive
Mining among the leaders in adult literacy and adult numeracy training
However, it is the ongoing work that this accredited training provider performs in the mining industry that still stands out as a stellar example of the many benefits of adult education and training or "AET". The industry has invested heavily into adult basic education and training or "ABET" over the years. According to the Minerals Council South Africa, there has been a recent decline in the number of mine workers entering adult basic education and training or "ABET" programmes. This is a positive indicator as it means that there has been a marked improvement in the skills levels of low skilled employees in the industry because of the sizeable investment made by older and more established mining houses into adult education and training or "AET" throughout the years. Certainly, it also demonstrates the efficacy of adult education and training or "AET" in raising basic proficiencies in an industry that has long relied on very low skilled workers. However, as the industry continues to attract many new participants, demand for this workplace training from accredited training providers will increase again. Meanwhile, the industry also continues to invest heavily into raising the basic numbers skills and basic English literacy proficiencies of the many previously-marginalised unemployed people living in communities that are located within operational footprints. This is to improve their chances of securing employment in a modern economy. Triple E Training continues to work closely with many mines on these important community training projects.
Certainly, the investment made by mining companies into developing the skills of their employees and communities is also ensuring the long-term success of the industry. Providing environments in which to grow and develop also enables mines to attract and retain their talent – another important benefit of workplace training, such as basic literacy and basic numeracy training.
This leading accredited training provider looks forward to assisting you with your adult literacy and adult numeracy training.