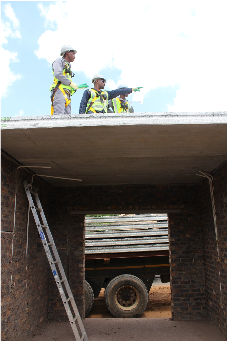 Poor literacy can be a major stumbling block in the way of health and safety in most industries. To help avoid injuries and fatalities and ensure safer workplaces, workers need to be able to communicate clearly with co-workers, supervisors, suppliers and customers.
Employers who are committed to creating healthy and safe working environments, therefore, also focus on ensuring that their staff can communicate fluently.
An employee who witnesses unsafe behaviour in the workplace will not be able to complete a report form to the required level of detail so that the necessary interventions can be implemented.
Employees who are not proficient in English may even lack the confidence that they need to speak to their supervisors about issues, such as observing a team member working at heights without a harness or not wearing the required personal protection equipment.
Failing to report these oversights could eventually result in serious injuries or even fatalities that lead to emotional trauma and staff demotivation. This is in addition to unwanted downtime and even costly closures by the authorities.When the public is involved, H&S incidences could also entail unwanted complex and expensive legal issues.
Enterprising companies have partnered with Triple E Training to provide leading Adult Basic Education and Training (ABET) for their employees. They know that the company's literacy and numeracy training programmes will also make an important contribution to their Occupational Health and Safety (OH&S) programmes. This is in addition to the role that the company's Adult Education Training (AET) plays in improving productivity and efficiencies in the workplace.
Safe, safer, safest
AET has been acknowledged worldwide as a significant contributor to safer workplaces.
Australia, New Zealand and Canada are among some of the leaders in the field, having undertaken extensive studies into the correlation between literacy and workplace safety.
For example, the Australian Industry Group surveyed 400 companies operating in the country's manufacturing, construction, services and mining industries to determine the contribution that literacy training makes to OH&S.
More than 90% of the participants reported that there was a strong connection between literacy levels and H&S. All the industries experienced workplace injuries and unsafe practices due to poor literacy. Just more than 6% of incidents in small businesses operating in these sectors and above 5% of injuries and risky practices in the services sector were because of low literacy of workers.
The biggest concern raised by the surveyed companies was inadequate completion of documents and reports. This is worrying, considering that these records ensure compliance with strict OH&S protocol and standards in highly regulated industries. Sound recordkeeping is not only compulsory; it also ensures that improvements can be made on an ongoing basis to avoid injuries and fatalities.
Meanwhile, a study undertaken in Canada found that workplace literacy training improved OH&S practices by up to 58%. This is in addition to a 48% reduction in mistakes in the workplace due to greater communication between team members, workers and supervisors and workers and clients.
Basic literacy and basic numeracy for safer sites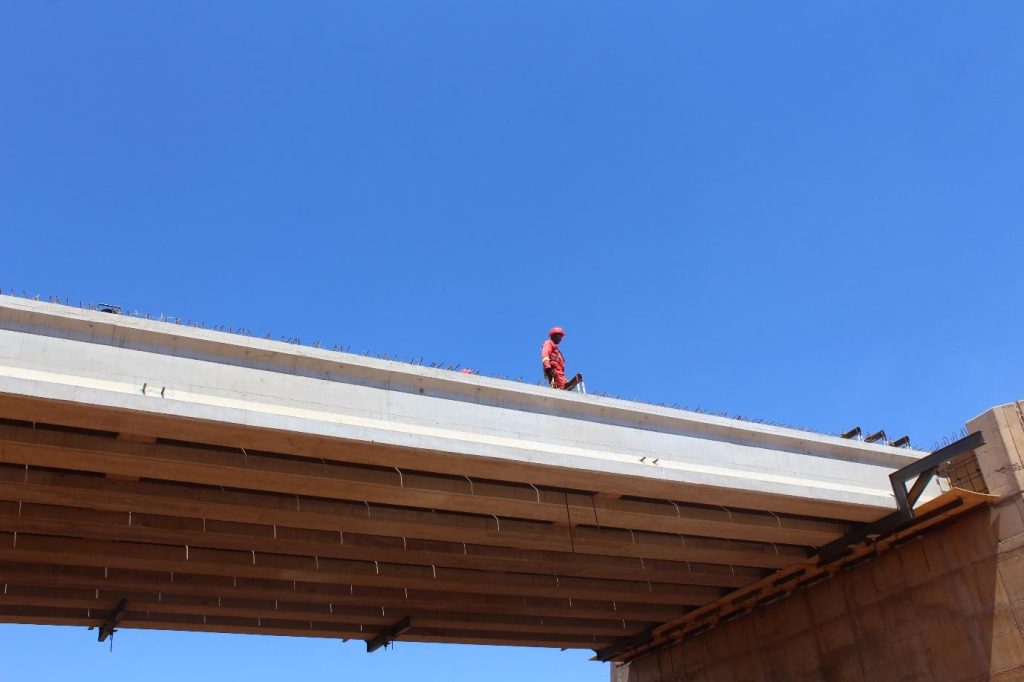 Adult literacy training, which includes basic arithmetic or numeracy, is a fundamental component of OH&S in most industries.
Workers who can read and write are able to articulate concepts accurately and more effectively to others and their basic numbers skills help with understanding and manipulating data.
In the international automotive manufacturing sector, for example, insurance companies insist that people who repair and service new hybrid-electric vehicles have certain basic competencies. This is considering the high voltage of these cars and the possible risk of being electrocuted when working on them.
The international mining industry has long recognised the important role that basic literacy, including writing and math skills, can play in making operations safer. This is an industry that has grappled with a worrying H&S track record for many years, especially among elementary workers, machinery operators and drivers. Because of their low level of skills, they are prone to accidents.
The importance of ABET or AET in mining OH&S training was first recognised by the Leon Commission of Inquiry into Mine Health and Safety. However, there is still much work that needs to be done by the industry to accurately measure and validate the positive impacts that these programmes have on OH&S behaviour.
The global construction industry also has a long history of poor H&S. There is at least one fatal accident every 10 minutes on international construction sites which also account for one in every six fatalities at work. In industrialised countries, between 25% and 40% of fatalities at work occur on civil-engineering construction and building sites. This is worrying if one considers that construction only accounts for between 6% and 10% of total employment in these countries.
This is opposed to South Africa where construction is very labour intensive. In line with government policies, contractors also use low skilled labour from communities located close or within the project footprint to meet the socio-economic and enterprise development targets of their contracts. The spending on training and enterprise development is usually valued at about 30% of the contract.
Fatalities and injuries in the local construction industry remains a serious concern. This can also be attributed to non-compliance with OH&S Regulations. For this reason, improving H&S in the industry has been a top priority for all stakeholders for many years, with enterprising contractors also increasingly focusing on the role that ABET can play in this regard. This is in addition to the stellar work contractors and their accredited providers of ABET have undertaken in the field of community training to uplift the poor.
Meanwhile, the global manufacturing industry has also made significant strides in terms of incorporating adult literacy training into OH&S procedures.
In this industry, induction training is essential to help protect people when, for example, working with machinery, in addition to undertaking regular maintenance and repairs in confined areas.
Literacy and numeracy skills also ensure greater engagement and participation in safety training. This enhances the effectiveness of workplace OH&S programmes and applying the knowledge gained. For example, identifying hazards at work and assessing the risk, as well as the precautions that need to be taken to stay safe.
ABET in the South African mining sector 2010 to 2011
| | |
| --- | --- |
| ABET level | Workers enrolled |
| ABET 4 Grade 9/Standard 7 | 1 770 |
| ABET 3 Grade 5/Standard 3 | 1 999 |
| ABET 2 Grade 5/Standard 3 | 2 299 |
| ABET 1 Grade 3/Standard 1 | 1 667 |
| Total | 7 735 |
The study of the impact of ABET in the South African mining industry has been limited. However, the following facts motivate AET's role in the industry:
Most underground mine workers have not completed their schooling.
ABET has resulted in personal benefits for workers. This may include enhanced OH&S awareness.
All underground mine workers require adequate preparation and training. However, most are relatively uneducated and do not qualify for registered programmes.
Alternative and additional OH&S training is required to provide underground workers with comprehensive preparation and training.
a Two-Way Street
However, there is more that can be done by companies to improve communication for improved OH&S and, in so doing, enhancing the impact of their ABETprogrammes.
For example, companies can simplify the way that they communicate their policies and processes to employees so that they are easier to understand. Visual inputs have also helped tremendously to convey technical and complicated concepts.
Enterprising companies also try to keep employees engaged and to provide active feedback to ensure that they have a sound understanding of OH&S protocol. This can be done by inviting staff members to prepare and chair meetings.
They also empower their employees to ask questions and to report dangerous situations without fear of conflict or intimidation.
Moreover, employees are given help when completing near miss and hazard ID forms to ensure that they are comprehensive.
Triple E Training looks forward to helping you with your workplace training requirements, including basic literacy skills and basic numbers skills.