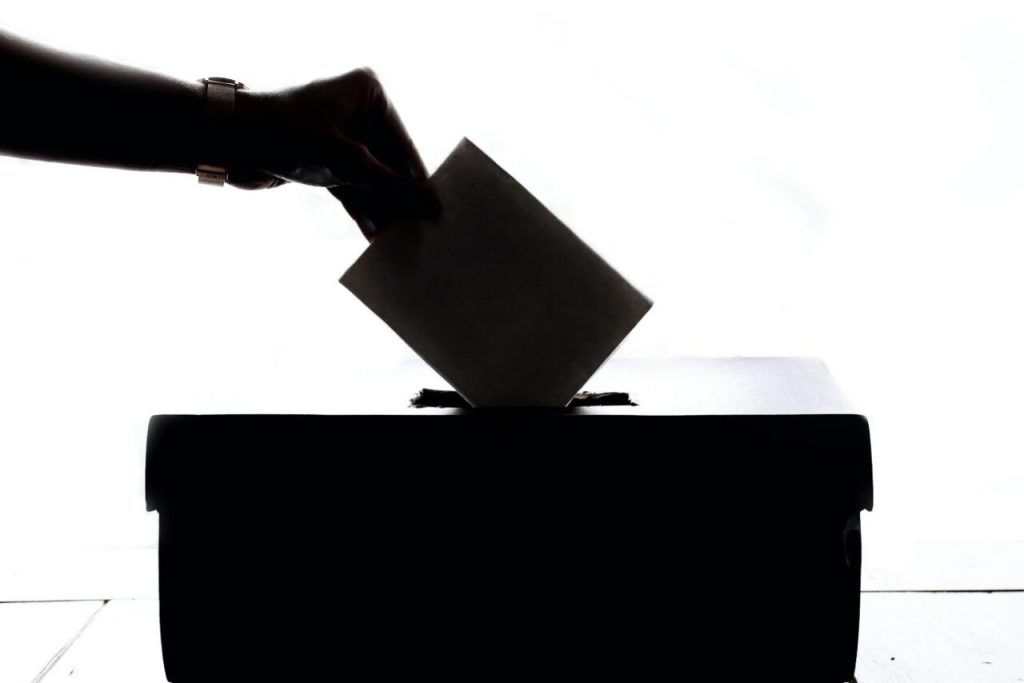 There are numerous reasons South Africans decided to stay away from the voting polls and for the many spoiled votes on 01 November 2021 when the local government elections were held in the country. High illiteracy levels among the country's population were one of them – although this crisis tends to be overshadowed by other reasons, such as voter apathy.

People who lack basic literacy skills will struggle to acquire important information that helps them improve their circumstances. This includes the political knowledge that they need to make informed decisions, such as the importance of participating in elections to strengthen our democracy. Because of a lack of basic literacy skills, they will also shy away from partaking in society and government. This is one of the known negative social impacts of illiteracy. A lack of basic literacy skills will also lead to simple mistakes being made on the ballot and potentially spoiling a vote. The low voter turnout and number of "residual" votes in local government elections have once again demonstrated the need to step up adult literacy training and adult numeracy training in the country.
BASIC LITERACY TRAINING FOR FREEDOM
Adult literacy training a fundamental pillar of democracy
Basic literacy is a fundamental pillar of any democracy. This is considering that it helps to uphold important principles, such as mutual respect, human dignity and equality. Basic literacy skills also facilitate an improved understanding of the world and participation in society. This includes exercising the right to vote, which is considered a civic duty in most democratic countries, such as South Africa. By providing people with the right to vote and not making it compulsory to do so, governments that win elections are legitimized under a democratic system. This is because citizens are free to vote for their preferred government and not coerced to go to the polls to choose candidates who they do not trust. For this reason, there are very few democratic countries that still mandate their citizens to vote. In countries, such as Brazil and the Dominican Republic, where citizens have been forced to vote, democracy has been eroded. This system has also significantly increased the administrative costs of elections mainly due to blank and spoilt ballots. Implementing such a system in South Africa would also undermine the very principles of freedom that has been enshrined in our Constitution, the cornerstone of our democracy.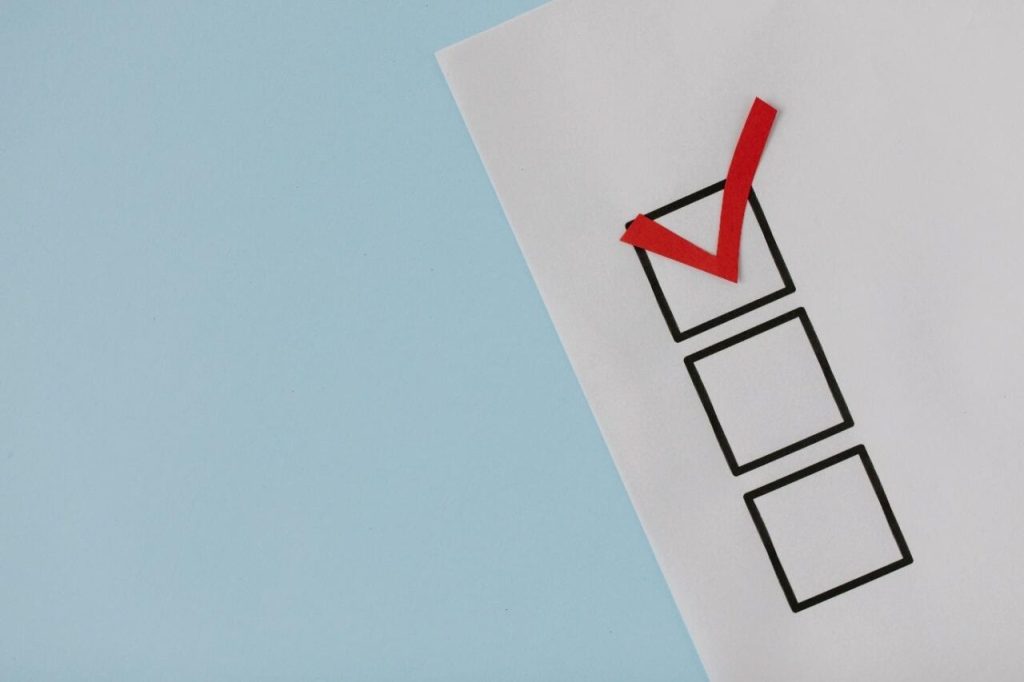 Belgium, Argentina and Australia were among the first countries to introduce compulsory voting laws. Belgium introduced mandatory voting laws in 1892; Argentina in 1914 and Australia in 1924.
Venezuela and the Netherlands are two examples of countries that implemented compulsory voting but have since abolished the practice due to its many downfalls. However, there are still many countries that mandate participation in political elections.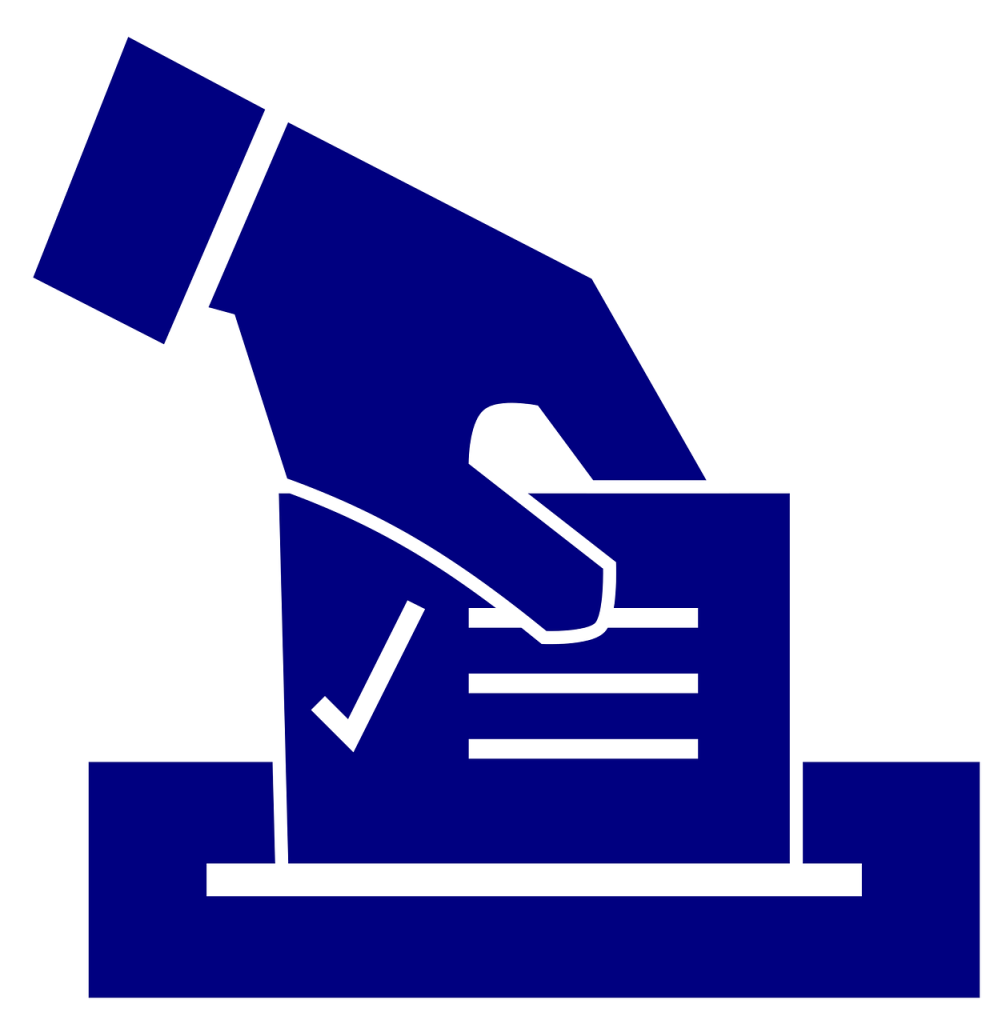 Spoilt votes
Failing to mark the ballot at all, also referred to as a "blank vote", or defacing the ballot instead of attempting to vote.
Completing the ballot in a manner that is incompatible with the voting system, such as:

Marking more choices than permitted, referred to "overvoting", or fewer than necessary, known as "under-voting".
Adding a "write-in" candidate when this is not allowed. The vote for this candidate would be discarded.

Filling the ballot in an illegible manner.
Physically deforming ballots.
Making marks on the ballot other than those necessary to complete it, from which voters' identity can be ascertained, compromising the secrecy of the ballot.
LACK OF BASIC LITERACY SKILLS THREATEN DEMOCRACY
Basic literacy skills and basic numeracy skills for a democratic society
Only 45,87% of registered South African voters exercised their right to vote in the local government elections on Monday 01 November 2021. This is compared to 57% in the 2016 local government elections. The record low voter turnout to the 2021 municipal elections can be attributed to a number of factors. Many citizens of the country decided not to vote to express their dissatisfaction with the dismal state of service delivery in the country, especially in poor areas. It can, thus, be viewed as a type of passive resistance. This was compounded by an array of other factors, notwithstanding widespread electricity blackouts; rainy weather; very long queues at voting stations; and fears of being infected by the Covid-19 virus in public spaces. However, it is also important to consider the large role that the country's alarmingly high levels of illiteracy may have also played in the very low turnout of voters in this year's municipal election.
This is in addition to the role that a lack of basic literacy skills played in the many spoiled votes due to errors made on ballot papers. Some voters may have also deliberately spoiled their vote due to poor decision-making capabilities. If they were able to access factual political information by having sound basic literacy skills and basic numeracy skills, they would be aware that their decision compromises our fragile democracy. Moreover, people who understand the political system would know that it is impossible for any government to know whether votes were spoilt as a means of protesting service delivery and corruption or due to errors. Poor literacy levels and numeracy levels also inhibit an understanding of the voting process that leads to simple mistakes being made on the ballot and, therefore, spoiling the vote.
Lowest turnout at sixth democratic municipal elections points to an underlying basic literacy challenge
Almost 600 000 spoilt ballot papers were recorded in the recent local government elections, according to a report by the Independent Electoral Commission's or "IEC" Local Government Elections report.
According to the IEC report, the 45,87% of registered voters in the municipal elections is the lowest in national elections since the advent of democracy in 1994.
| | | |
| --- | --- | --- |
| Eastern Cape | 3 252 750 | 12,4% |
| Free State | 1 412 862 | 5,39% |
| Gauteng | 6 195 023 | 23,62% |
| KwaZulu-Natal | 5 472 321 | 20,86% |
| Mpumalanga | 1 905 257 | 7,26% |
| Northern Cape | 623 188 | 2,3% |
| Limpopo | 2 585 526 | 9,86% |
| North West | 1 671 244 | 6,37% |
| Western Cape | 3 110 804 | 11,86% |
[Source:] IEC
Turnout percentage of registered voters 2004, 2009, 2014, 2019 national ballots by province
| Provinces | 2004 | 2009 | 2014 | 2019 | Decline between 2004 and 2019 |
| --- | --- | --- | --- | --- | --- |
| Eastern Cape | 81.1 | 76.7 | 70.3 | 61.0 | 20.1 |
| Free State | 78.9 | 76.9 | 72.5 | 62.8 | 16.1 |
| Gauteng | 76.4 | 79.0 | 76.5 | 71.8 | 4.6 |
| Kwazulu-Natal | 73.5 | 79.9 | 76.9 | 67.3 | 6.2 |
| Limpopo | 77.1 | 69.6 | 63.3 | 58.7 | 18.4 |
| Mpumalanga | 80.3 | 80.4 | 75.7 | 66.1 | 14.2 |
| North West | 77.4 | 72.6 | 68.8 | 59.5 | 17.9 |
| Northern Cape | 76.0 | 75.9 | 73.8 | 66.6 | 9.4 |
| Western cape | 73.1 | 77.8 | 74.4 | 68.2 | 4.9 |
| National | 76.7 | 77.3 | 73.5 | 66.0 | 10.7 |
[Source:] Konrad Adenauer Stiftung
BASIC LITERACY AND MATHS FOR FREEDOM
Basic literacy and basic numeracy skills strengthen democracy
South Africa currently has an 87% adult literacy rate. This is a decline of 7% in adult literacy over the past two years. The country now lags behind Mexico with its adult literacy rate of 95%; Brazil which has an adult literacy rate of 93%; and Azerbaijan where 99,8% of the population is literate. There are concerns that illiteracy rates may drop further due to the breakout of the Covid-19 virus in the country.
Many children have not attended Early Childhood Development or "ECD" classes, a fundamental building block in literacy training, since government first introduced measures to restrict the movement and gathering of people to contain the spread of the virus. This included the complete shutdown of ECD centres during the hard lockdown and gradually re-opening them over time. Many of these essential educational facilities may never open their doors again because of the severe financial impact that the various lockdown levels had on their operations.
Meanwhile, many children and teenagers also did not return to schools when they were reopened. The pandemic has resulted in a 20-year school dropout record, with at least 500 000 children no longer completing their basic education, which includes basic literacy training and basic numeracy training. Many of these children have been forced to find jobs to help sustain their families as their parents are now unemployed due to the impact of the lockdown measures on the economy.
Some children and teenagers simply lost interest in their education during the protracted shutdown of schools during 2020 and 2021. Rotation timetables have also not worked for a number of students who do not receive the academic support they need from their teachers at home. This is especially so for children with special needs who require unique academic support that cannot be provided by their family and loved ones.
BASIC LITERACY SKILL FOR POLITICAL PARTICIPATION
Basic literacy and maths skills provide confidence to partake
There is another way that high illiteracy levels in the country may have also contributed to the low voter turnout to the municipal elections in 2021. People who do not have basic literacy skills and basic numeracy skills may have found it too stressful, confusing and intimidating to vote. This is considering the significant negative social impact of illiteracy. People who are unable to read and write English usually have low self-esteem.
They feel emotions such as shame, fear and powerlessness about their limited – if any – basic literacy and basic numeracy skills. They will, therefore, also avoid situations where they believe their lack of basic proficiencies, including an understanding of literacy and maths, will be discovered and pointed out. People who have limited basic literacy and maths skills are, therefore, known for shying away from fully participating in society or government.
BASIC LITERACY SKILLS TRANSCEND MERELY READING AND WRITING
Literacy and maths skills facilitate participation in a democratic society
In the past, basic literacy was only thought of as an ability to read and write in a language such as English. However, literacy in modern society encompasses so much more. Basic literacy skills in this day and age relates to an ability, as well as the confidence and willingness that is needed to engage with languages, such as English. This is to acquire, construct and communicate meaning in all aspects of daily living, including politics. Language, such as English, is described as a socially and culturally constructed system of communication. Languages, such as English, work hand-in-hand with basic numeracy skills to enhance the ability to make sense of the world, including the political landscape, and communicate efficiently.
Basic numeracy skills enable people to recognise and apply maths concepts. People who possess basic numeracy skills understand numbers. They are, therefore, able to, among others, count, solve problems, measure, estimate, sort, notice patterns, add and subtract figures. Importantly, people who have basic maths skills are able to think logically and critically, as well as grasp complex concepts. They will, therefore, be able to understand the basic functioning of a democratic government system.
BASIC LITERACY AND BASIC NUMERACY SKILLS FOR UNDERSTANDING
Basic literacy and basic numeracy skills for understanding political processes
Building up to elections, countries, such as South Africa, focus on educating people on the election process to help ensure independent, fair and secret voting. These programmes take into consideration social, political and cultural factors. Governments prepare voters for election through voter and civic education.
Voter education involves the dissemination of information and implementation of programmes geared at informing the electorate about the specifics and inner workings of the voting process for a political election. It includes information on who is eligible to vote; where and how to register; how electors can check the voter lists to ensure they have been duly included; what type of elections are being held; where, when and how to vote; who the candidates are; and how to file complaints about the process.
Meanwhile, civic education focuses on conveying knowledge of a country's political system and context. It may include information of the system of government; the nature and powers of the offices to be filled in an election; the principal economic, social and political issues facing the nation; the value of democracy; the equal rights of women and men; and the importance of peace and national reconciliation.
Citizens who do not possess basic literacy skills and maths skills will not be able to read and understand this critical information. This means their lack of basic literacy and basic numeracy skills also inhibits them from acquiring and retaining sufficient political knowledge to help them make informed decisions during an election. Political knowledge is factual information about politics that is retained by the electorate of a country over a long term.Evidence has shown that political knowledge contributes to more stable and consistent political attitudes. It also helps citizens achieve their own interests and make decisions that conform with their attitudes and preferences. Moreover, political knowledge promotes support for democratic values; facilitates trust; and participation in a country's political system.
ADULT LITERACY TRAINING AND MATHS INSTRUCTION
Quality adult literacy training from a specialist provider
Triple E Training is a leading accredited training provider. The company has a more than 30-year-long track record supplying adult literacy training and adult numeracy training to industry for workplace and community skills upliftment.
This is as part of the company's quality adult basic education and training or "ABET" offering.
Learn more about our quality adult literacy training and adult numeracy training. This English literacy training and basic maths instruction is helping to raise the proficiencies of South Africans in all aspects of life.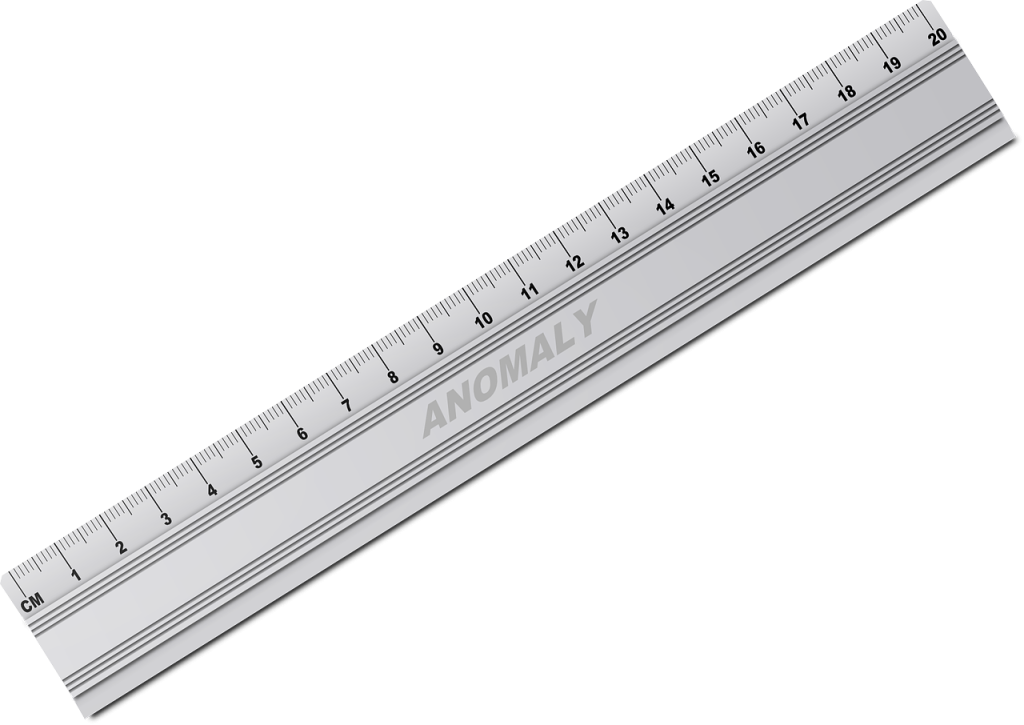 Adult basic education and training or "ABET", including basic English literacy training and instruction in maths
Adult basic education and training or "ABET" is defined as "the general conceptual foundation towards lifelong learning and development. It consists of knowledge, skills and attitudes required for social, economic and political participation, as well as transformation. Focusing mainly on English literacy training and instruction in basic maths, adult basic education and training or "ABET" is applicable to a range of contexts."
Adult basic education and training or "ABET" is flexible, developmental and targeted at the specific needs of particular audiences. Provided by an accredited training provider, it facilitates access to nationally recognised certificates. Adult Basic Education and Training or "ABET" is available to adults who want to complete their basic education.