But what is 4IR?
The Fourth Industrial Revolution is in essence an era where the lines between the real world, as we know it, and the world of technology becomes blurred at an increasingly rapid rate. This is the reality today.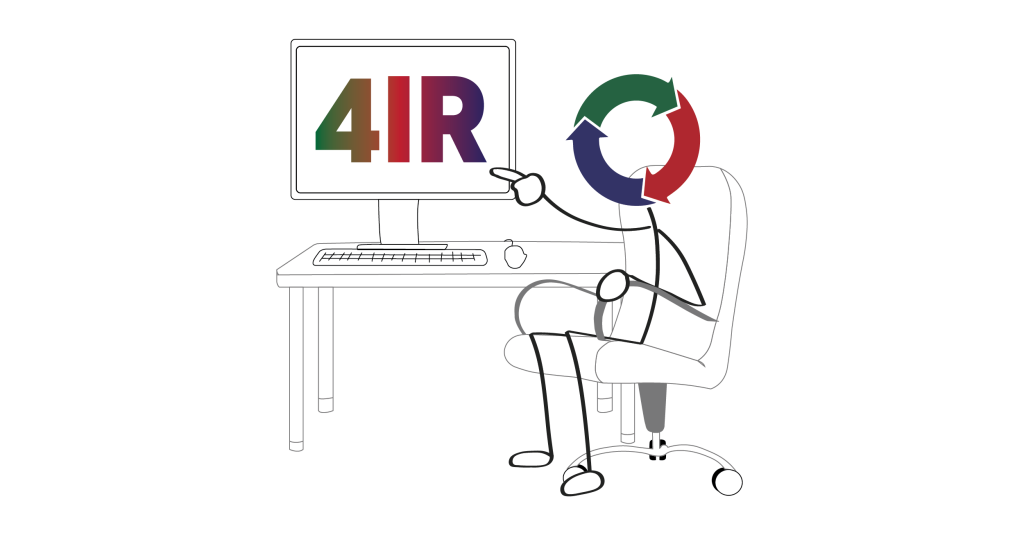 In other words, this basically means that we are on the verge of experiencing a technological revolution that will radically change our world, how we live in; and interact with it.
With the smartphone becoming a permanent accessory for just about everyone in the world today it is a form of augmented intelligence to mankind, that grants us unlimited access to knowledge. This is further amplified by the breakthroughs in Artificial Intelligence, Robotics, the Internet of things, 3D Printing (Tools and limbs), Quantum computing, Energy storage, Nanotechnology and many many more. The exponential rate at which the 4th Industrial Revolution moves will require massive transformation in production systems, management, education and even governance.
It is very difficult to predict exactly how 4IR will affect us, but it is very probable that talent and not capital will be the critical factor of production. This will have the outcome that the job-market will increasingly be divided between low-skilled/low-paid and high-skill/high-paid segments. This will cause an increase in social tensions as well.
What does this mean for your business?
It is expected that 4IR will drive economic growth due to the improvements in technology and efficiency. This will be as a result of the cost of trade diminishing, transportation and communication costs decreasing and the efficiency of logistics increasing. This all sounds like great news for your business right?
The problem however is that as we enter 4IR the skills that people (you and your workers) will need to be proficient also changes dramatically. In fact 4IR all but renders traditional schooling (as we know it currently) ineffective. This poses a very real threat to companies if there is no willingness or ability to adapt and train employees to cope with the needs involved.
In a report by the World Economic Forum (WEF) published in 2018 , they set out the imperatives of reskilling; perpetual upskilling and retraining of the workforce so as to take advantage of the opportunities 4IR brings. It is clear that more than ever before, having an agile and motivated workforce will be of crucial importance to being a successful business.
There has also been a significant change in the most sought after skills as compared to 2015. While complex problem solving remains the number 1 skill critical thinking is now in second place while People Management and Coordinating with others have dropped into 4th and 5th places respectively. All things considered, we're probably in for a major upset of the applecart.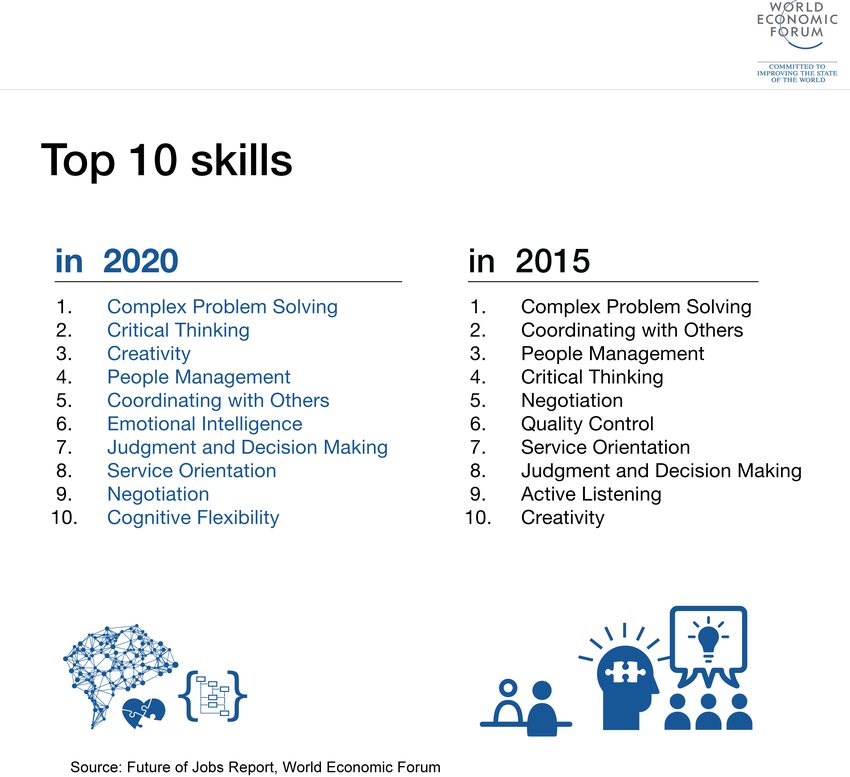 In Africa it is of the utmost importance that government and business work together to ensure that the workforce of the future is developed with skills that compliments automation and 4IR. This will mean a major reform of the entire education system, from primary to tertiary school levels, which in turn will mean a major investment in education.
What can I do for my current workforce?
The short answer would be to empower them through educating or training them, but it's not merely as simple as that.
With a great many lacking in fundamental skills, for example being able to read and write effectively; it should be the logical starting point and companies should place such workers in training programs to assist them gain some ability to be able to perform their duties in future. 
Vocational training options for your workers will then include programmes such as Adult Education and Training and Foundational Learning Competence.
It would be counter productive to attempt to place workers who struggle with fundamental skills into a computer or robotic training programme as this will only demotivate and frustrate them, not to mention be a waste of resources.
For current employees, who have passed matric, training them to be ready for the challenges of the workplace of the future is crucial. The training they will need may be more advanced yet many of them still lack in fundamental skills and will have to be assessed first to determine if they are ready for more advanced training programmes. 
Conclusion
With the arrival of the 4th Industrial Revolution on the cards, everyone in South Africa today needs to realise that there is a change coming. Whether that change is a good one will depend on what each and every one of us has done to prepare ourselves for it.
The question is are we ready for it? Perhaps the time has come for us all to take responsibility and educate ourselves & our workforce so we may all be benefactors of a better and brighter future.