1) Run an Awareness Campaign
Awareness sessions are vital for all stakeholders in your company: management, all departments, shop stewards, training committees, the SDF etc. All stakeholders need to be involved so that your project is supported from the beginning. If decisions are made together, then everyone has the chance to ensure that the class schedules etc. suit them and their departments. Everyone will also know what is happening in the classes and be able to support their people every step of the way.
Your campaigns need to center around the following aspects:
What is AET?
Why are we doing this?
How will it be done?
Who will be the candidates for the AET Programme?
Use written (pamphlets, posters, handouts etc) and also live sessions/presentations.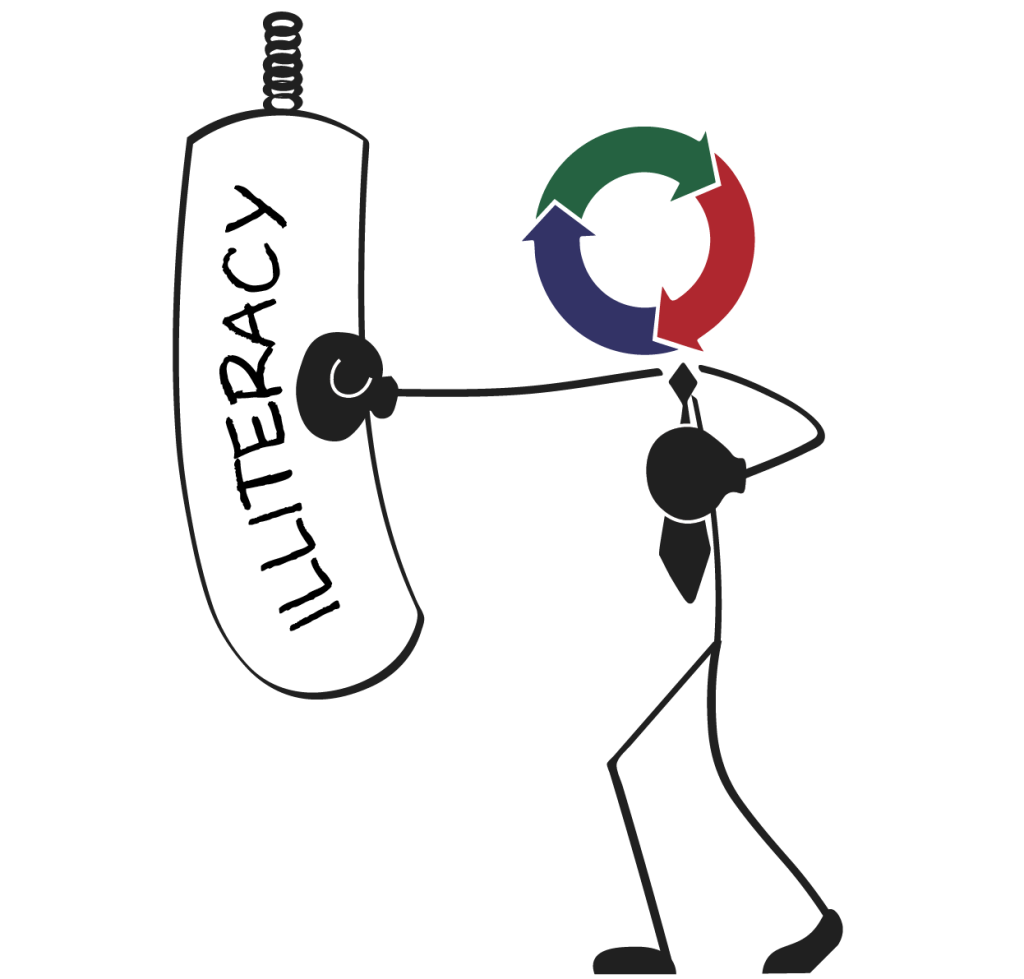 Recommendations:
Create awareness positively and involve all stakeholders early in the project.

Your provider can do most of the awareness-raising and motivating for you

.

Do not make AET compulsory for all – definitely not without explanations

.

Keep everyone updated on new developments

.

Use a training committee for decision – making

.

Be careful when choosing a provider: too easy, too fast, too cheap = something is wrong!
2) Do Placement Assessments
The placement assessment is a prerequisite to an AET Programme. It should recognise prior learning and assess current competency so that you can place the learner into the applicable AET level. Once your learners know what the assessment is about, you can schedule these assessments.
Considering the following aspects:
Group learners together for the assessment to suit departments/shifts;
Most assessors/providers can assess groups of 15 – 50;
Use a comfortable venue (tables and chairs are vital) with sufficient light and ventilation;
Try to schedule assessments when candidates are fresh and rested;
Inform your assessor if the candidates have a specific language need;
Give candidates and departments/heads of department ample warning of the assessment date
Invite all interested people to be assessed – do not choose whom you think needs AET – you will be SURPRISED by the outcomes!
Tell candidates that not everyone may have the opportunity to attend classes, but this will only be known after assessment.
Recommendations:
Assess all who come forward, then pick who can attend the Programme, if not all

Assess both fundamental areas: Communications (Language) and Mathematics (Numeracy)

Do not rely on past school certificates or exam results for placement of learners

Be careful when choosing a provider: this is the first step to training and if it is done negatively, it can destroy the rest of your project!
3) Results and Feedback
Feedback is vital and also a sensitive issue! The results of the assessment need to be communicated to all candidates and the relevant representatives.
How and when to give feedback:
Soon after the assessment results are issued to you
Confidentially – not on notice-boards and for everyone's knowledge!
Sensitively – candidates will be surprised and some even upset if
Their results are lower than expected/their school results
Accurately – be ready to explain the AET levels and related training aspects AGAIN!
Use this feedback opportunity to tell each candidate when the classes will be held and what is expected of them in terms of attendance etc.
Recommendations:
Results should be given on a one-on-one basis by someone "trustworthy" and even "an expert" (as seen by the candidates)

.

Link the results to the levels and what that level means.

Explain how the classes will be scheduled and what is expected of them

.

Allow for querying of results – the provider can help here

.

This is the beginning of your relationship building with the learners – it is therefore vital!
4) Timetabling / Scheduling of the Classes
Timetabling of the classes must be done with all stakeholders. If classes are scheduled to suit the majority (or all), then you can expect more support.
Consider the following:
Will learners be paid for time in lessons?
Should lessons be during working hours?
If out of working hours, class times need to be scheduled for all shifts.
Does everybody know that AET is one of the longer training programmes i.e. at least 120 hours per level?
Are you going to run with all learning areas or just one?
Are you going to provide transport if the classes are after work?
A contract between your company and the learner is advisable, not to threaten but to say something along the lines of "We will pay for your AET… but we expect 95% attendance…"
Communicate the timetable to all stakeholders – learners included.
Give at least a week's notice for classes to start.
Recommendations:
Schedule classes for at least 4 hours a week – in 2 sessions of 2 hours if possible (fewer hours per week means the Programme drags over a longer period)

You won't please everyone with the timetable so don't try to!

Get everyone involved in this decision so that all issues are brought up right in the beginning

Plan for summative assessments as well to ensure learners are aware and prepared
5) Starting the AET Classes
Welcome all the learners. Show your support of the programme and encourage the learners.
Some ideas of what you can do:
Motivate learners to be dedicated to their studies, to attend well, to improve themselves for their own gain and to enjoy the experience.
Put an article about the classes and learners in the company magazine.
Take photographs of the start of the programme.
Have a learners' representative to say how they are feeling
The venues for classes need to be well-equipped: flipcharts/whiteboards, tables & chairs for everyone, good lighting and ventilation.
Recommendations:
Make this a positive exciting event.

Make the expectations of the company/training department clear in terms of learners' attendance and commitment.

Ensure learners have well-equipped venues at the start to your support.

AET posters etc are important visual support.
6) Things to keep in mind and how to deal with some of the challenges during training:
It is very important that your Face to Face AET Training Programme includes some form of support and ongoing motivation. The most common situations that arise and require some forward planning is some of the following: Dropouts, strikes, severe learning difficulties such as dyslexia, retrenchment, ill health and poor attendance among others.
Learners might struggle or learn slowly. It is therefore necessary for the facilitator and organisation to:

be made aware of such problems;
deal with learning difficulties;
know when personal difficulties are being experienced.

Your AET provider should be able to:

identify relevant areas of difficulties;
inform you timeously of difficulties;
support learners and the organisation with such difficulties.
7) Quality Assurance Visits
Quality assurance should be part of your programme and it is extremely important. Your AET provider should assume responsibility for the company's quality assurance.
Some areas the QA visits have to oversee and identify:
The attendance of every learner must be good. If it is not, follow up quickly;
Follow up every day (in the beginning) so that the programme starts promptly and runs smoothly;
Visit the classes from time to time. Spend 10 minutes in the lesson to show your support and interest;
Give interesting and relevant feedback to all stakeholders after you receive the monthly report;
The facilitator should have a lesson plan in place;
Ensure that the learners are happy with their facilitator and that they have a good understanding of the lessons;
Check and make sure that there is progression of the learners;
A detailed report should be drafted, discussed if there are issues and escalated to the various parties.
Recommendations
Deal with every issue early and effectively so that it can be managed and solved before it becomes a huge problem.

Learners thrive on recognition and it does not have to be money!

It is worthwhile to appoint a Steering Committee

.
8) At the end of the programme – some suggestions
Verbally acknowledge learners for good achievements. If the department heads in your company are made aware of the achievements, they can do this too
Meet regularly with a training steering committee to iron out issues before they become problems
Offer incentives other than just certificates at the end of the programme such as a prize for the best attendees, recognition of the most improved learners, a halfway party that recognises achievements thus far
Organise an awards ceremony at the end of every level. This is the greatest recognition the learners can receive from their company.
Invite department heads, management and shop stewards and, if possible, other employees.
Recommendations:
Make a "big thing" out of the certification

Allow Level Fours to see the opportunities available to them after NQF 1
9) Important criteria to consider when choosing your training provider
So what does a good service provider do?
Always strives to deliver quality products and service;
Supplies monthly reports or feedback;
Ensures that the facilitator is available – preferably from the training area;
Always available to meet with you as and when it is necessary or requested;
Doesn't charge for meetings, accommodation and quality assurance visits;
Assists in managing agreed on administrative aspects of your project ;
Has a reputable and consistent history (track record);
Offers the best possible solution for problems or issues that might occur;
Ensures that they meet your requirements and adapt to your schedules;
Is flexible and capable of revising programmes and schedules to suit your business;
Gives all the information so that you can make an informed decision;
Has to be accredited with the correct institutions;
Assists in all the numerous compliance aspects of your projects.