Lack of Fundamental Education is everyone's problem; Triple E Training has the answer.
Imagine a country where adult education and training AET / ABET is not necessary because every person is literate. It may seem counter-productive, but that will be the greatest celebration in the history of Triple E Training. We long for the day when adult education and training is no longer necessary because every South African has received an adequate education.
Sadly, the reality is far from the dream. Thankfully, WE have a plan to make the dream a reality.
Skills gap? What skills gap?
Whether you choose to hide your head in the sand, live under a rock, move to a small town in the Northern Cape, or make believe that everything is okay; you cannot pretend that our education system is up to scratch, our unemployment rate is acceptable, and our skills gap is not alarming. On the flip side, shifting the blame and passing the buck won't help the situation. We've moved to a place where no
one
party, organisation, association, or belief system can be held responsible for the current state we're in.
It's time for everyone to stand up and agree: WE have a problem; WE need to fix it.
The Problem
There are segments of our population who are functionally illiterate:
Previously disadvantaged people who were not given the same educational opportunities.
Older people who left school to work in menial labour positions.
Young adults who had to drop out of school for various social or economic reasons.
Matriculants who are graduating from a failing education system.
Students who are currently part of this flawed system.
In most cases, their situation was through no fault of their own, but we imagine that they will cope in a business environment. They arrive at work, and we expect them to perform and deliver, but we haven't considered their abilities (or more specifically – their
lack
of abilities). Too many businesses care more about the short-term gains than the long-term life of the employee as a human being. By putting people in positions they are not ready for, we are setting them up to fail, and in the long-term, we are setting our businesses and the economy up to fail too.
How can we fix a problem this big?
What we need to do is take these people and educate them –
train
them,
help them as human beings, teach them new skills, build their confidence, and earn their willingness and cooperation through investing in them. The benefits are the long-term, positive impact that this improved workforce will have on your company, your industry, and our economy. We need to understand that this problem is not going to go away by itself and nobody else is going to be able to fix it. It's not within the power of the functionally illiterate person to fix themselves (we are aware of the exceptions – the people who achieve no matter what the odds; teach themselves to read and go on to make something great of their lives, but they are exactly that – exceptions). We've gone way beyond the place of waiting for someone else to fix this. I'm sorry to have to be the one to tell you, but you don't have much choice. You can continue to criticise, blame others, or wait for 'Someone Else' to do 'Something', or you can stand up and take your place in the war against the deterioration of our workforce, work ethics, and working standards.
The Solution
We trust that you will be by our side as we choose advancement and positive change. Accept that we've all been dealt a bad hand and endeavour to make the best of it, to the benefit of the illiterate persons with untapped potential, your company and eventually the economy of South Africa. We have to work extra hard to find ways to teach, educate and upskill these individuals and introduce them to a future they would otherwise miss out on.

Adult Education and Training (AET / ABET) is a great way to do just that. It is focused on training adults for the working environment by improving workplace communication in English and improving mathematics skills. Even totally unskilled employees can benefit from our training, as our pre-training placement assessments ensure that employees start learning at a level that corresponds with their language and cognitive skills. By partnering with us for your AET / ABET solutions, you get to ride on the shoulders of a giant who has led the field of adult education and training for over 27 years.

We offer face-to-face, classroom-based training, on- or off-site, which can be implemented anywhere, as it suits all industries.
The Service Provider
We develop our own content
Triple E Training has developed instructional units and assessments that guarantee instruction which is satisfactory to your needs. Appraisal of your employee's aptitude ensures that they can apply their literacy and numeracy skills in real-world situations. Our workplace education and training programmes are designed for on-the-job development. No matter where you are, or how remote your location, our facilitators come to you to train your employees.
Work-based education and training
Educates Employees
Enriches Lives and
Empowers Organisations, while uplifting the
Economy of South Africa.
Call us or visit the Products Page on our Website for more information about our Placement Assessments, Adult Education and Training (AET), Foundational Learning Competence (FLC), Rapid Accelerated Life-Long Learning (REALLL), and workplace Learnerships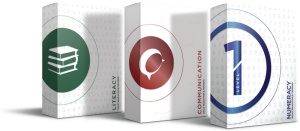 .