Workplace Skills Plan (WSP) 2019/2020
Apply Now for 2019/2020 Mandatory Grants
Workplace Skills Plan,
Annual Training Report,
Pivotal Plan, and
Report Submission Deadline
Date: 30 April 2019
This application must include a Workplace Skills Plan (WSP) for the period April 2019 to March 2020 and an Annual Training Report (ATR) for the period April 2018 to March 2019.
It's that time of the year again. Are you ready?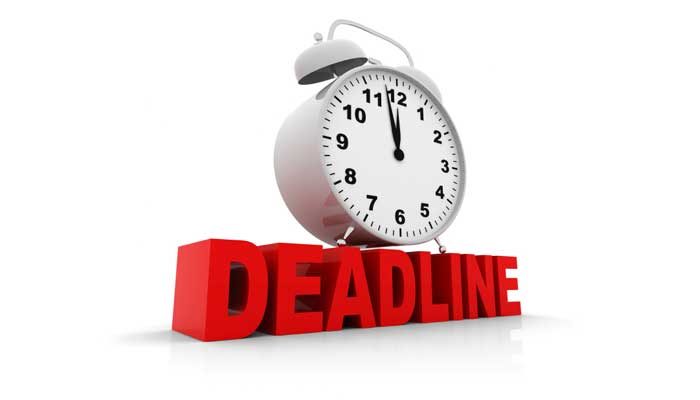 You have hardly recovered from year-end and BEE verification and now your Workplace Skills Plan (WSP) and Annual Training Report (ATR), otherwise known as mandatory grant submissions, are calling for your attention.
"The due date for all submissions to your primary SETA is the 30th of April 2019. Be sure to ask your SETA for their policy and timelines for submitting discretionary grant applications. One of the most common pitfalls in an organisation when in the process of submitting their WSP-ATR, is the rushed process or complete guesswork applied to the population of the Workplace Skills Plan. A training plan should be a strategic document which aligns to an organisation's needs and goals. The training programmes themselves should strengthen those skills that each employee needs to improve. This part of the mandatory grant submission requires proper planning as it involves all employees, line managers, executives and the skills committee to provide input into the final WSP." Excerpt from:
Global Business
What does the Government Gazette say about Workplace Skills Plans?
Understanding skills needs
In this regard a multi-tiered approach is proposed:
Firstly determining skills at an organisational level, understanding skills needs at the workplace, both in public and private sectors;
Secondly, assessing skills at the sectoral level of occupations in high demand and priority occupations; and
Thirdly, determining skills, at a national level, which includes provincial and local levels of occupations in high demand and priority occupations.
Some of these tiers are already in place, requiring improvements from time to time, such as through Workplace Skills Plans (WSPs) and Sector Skills Plans (SSPs) developed by the SETAs. It is the role of the SETAs to analyse the WSPs when they prepare and consult on their SSPs.
The role of SETAs on the demand and supply side
On the demand side:
Conduct labour market research and develop Sector Skills Plans (SSP);
Develop Strategic Plans (SP), Annual Performance Plans (APP) and Service Level Agreements (SLA); and submit quarterly reports.
On the supply side:
Address sector skills needs and priorities;
Address scarce and critical skills (PIVOTAL) through the implementation of learning programmes (i.e. Artisans and Learnerships);
Facilitate easy access and different entry points (Articulation and RPL); and
To collaborate with the relevant Quality Council, especially the Quality Council for Trade and Occupations to ensure quality and provision of learning programmes.
Outcomes of the NSDP 4.1
Identify and increase production of occupations in high demand
The primary aim of determining occupations in high demand is to improve the responsiveness of the post-school education and training system to the needs of the economy and the broader developmental objectives of the country. The national list of occupations in high demand will be compiled and reviewed for every two years, to support planning processes in the post-school education and training sector, particularly in relation to enrolment planning, decision making on the prioritisation of resource allocation, qualification development, and career information and advice. Excerpt from:
Government Gazette
This is what the Experts in Workplace Skills Development have to say
We are here to help you understand how the Skills Development portion of the scorecard has changed so that you are well equipped. Visit the Skills Development Expenditure article on our website to refresh your memory about the Amended Gazette 41546.
Working on your Workplace Skills Plan
The following criteria must be met for the measured entity to receive points on the Skills Development Element scorecard:
Workplace Skills Plan, an Annual Training Report and a Pivotal Report which are SETA approved
Implementation of Priority Skills programme generally, and more specifically, for black people
Companies who properly plan their training will benefit more than those who rush around at the last minute trying to get their ducks in a row before the April 30th deadline.
"Your employees need training and skills development more than you know."
What are the benefits of Workplace Skills Development?
The government, in their Draft National Youth Policy 2020, sets out a number of goals and commitments to advance youth development including learnerships and internships focused on raising the skills capacity of young people through Sector Education and Training Authorities.
The ultimate requirement of a learnership is a combination of both a formal qualification and work-place experience.
"The entire post-school system has been the focus of a significant and radical improvement in the quality of education and training."
What are the benefits for your business?
Your company is enriched with employees who have attained new skills that were scarce before. Your SETA will be able to assist you in finding the relevant skills that need upliftment.
Having skilled employees would give you an advantage in your industry as you would be cultivating the necessary skills for your industry.
SATS has introduced incentives to encourage businesses to implement workplace learnerships. Section 12H of the Income Tax Act allows employers to claim between R20 000 and R40 000 when you start a learnership in your company. When the learnership is completed successfully, another allowance (between R20 000 and R40 000) may be claimed. However, the latter may only be claimed if the qualification is passed.

In addition to the Learnership Tax Incentive mentioned above, the Employment Tax Incentive (ETI) is another mechanism which seeks to encourage employers to hire young work seekers. The ETI can be claimed by employers, monthly, for employees between the ages of 18 and 29. Employees who qualify must have been hired on or after 1 October 2013. If the ETI claim is successful, employers will receive a deduction on their PAYE for each qualifying employee while leaving the wage earned by the employee unaffected.

How can we be of service to you?

Making it work is a communal responsibility. All South Africans seek a better future. A functional Workplace Skills Plan will enable government and social partners to contribute towards economic growth, employment creation and social development.

At Triple E Training we have the specialised expertise needed for an improvement in the quality of education and training to develop the competence of your employees to become active participants in developing the potential of the country.

Your Workplace Skills Plan plus our Workplace Education, Training and Development are the perfect duo. Whether you need Basic Adult Education and Training (AET), Foundational Learning Competence (FLC), on-the-job Learnerships, or any combination of the aforementioned, we have a Training Package for you and your company's specific needs. From pre-training assessment to final certification – Call Triple E Training, we come to you!

"The vision implicit in this is that by growing the economy faster, more people will be drawn into and will create work; thereby raising living standards for all, but particularly of the poor."